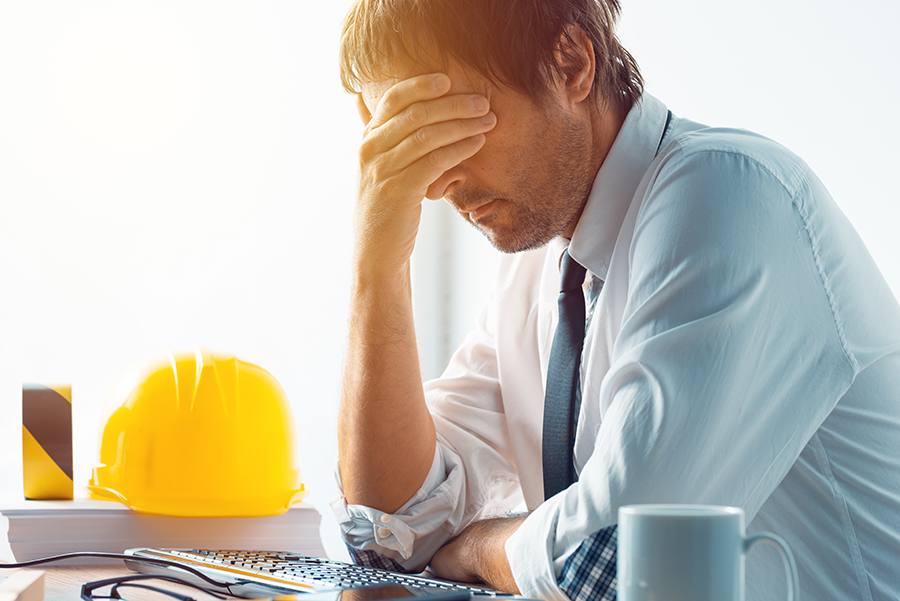 I. Business and Professions Code 7028: Contracting Without a License
---
Legal Definition: (a) Unless exempted from this chapter, it is a misdemeanor for a person to engage in the business of, or act in the capacity of, a contractor within this state under either of the following conditions:
(1) The person is not licensed in accordance with this chapter; OR
(2) The person performs acts covered by this chapter under a license that is under suspension for failure to pay a civil penalty or to comply with an order of correction, pursuant to Section 7090.1, or for failure to resolve all outstanding final liabilities.
To be found guilty under BP 7028, the prosecution must prove that:
1. You entered into or began contracting work;
2. When you began this contracting work, you either:
a. Were not properly licensed by the state of California; or
b. Your license that was previously valid, is currently suspended or revoked by the state.
II. What does this mean?
---
In order to do contracting work, you must be licensed in the state of California. Part of your responsibility to be properly licensed is also to keep up to date with your license. This means you must make certain any fees are paid, that you don't have a suspension based on a civil penalty from a job you worked on, and that your license is properly up to par before every job you take. A contractor, under California law, is also considered someone who is a "builder", and it includes anyone who constructs, alters, repairs, adds to, subtracts from, improves, moves, wrecks or demolishes any building, excavation, or other projects.
This section criminalizes a person who enters into a contract that is not properly licensed. This charge does not apply to employees, people doing a smaller job, or people who are not entering into contracts as contractors. The way a person is found out to be operating as a contractor without a license is typically done through sting operations. This means a person is hired to visit several different job sites, undercover, to determine if contracting laws and regulations are being properly followed.
III. Penalties
---
A conviction under BP 7028 is a straight misdemeanor offense. If you are to be convicted of this charge for the first time, you could be sentenced to upwards of six months in a County Jail. You would be required to serve at least 50% o that time in custody. If you are charged with this offense, and already have a prior conviction, the statutory minimum time you must do in jail is 90 days. This means, that if you have a prior conviction and are caught again, the least amount of jail time you could do is 90 days.
On a first offense, you could also face a fine of up to $5,000, in addition to any outstanding Restitution from damages done from your work. For your second offense, the fine is either $5,000 or 20% of what the contract work that you did was, whichever is greater. This means you could be paying five to six figures in fines and fees to the Court upon a conviction under this section. On a third offense, the minimum fine becomes $5,000, and the maximum fine becomes $10,000, or 20% of the contract price, whichever is greater. Your maximum jail term also goes from six months to one year in County Jail on your third offense under this section.
This is not a strike offense under the California Three Strikes law, and it is not a Sex Offense under PC 290. You would also suffer the consequences of trying to actually obtain your license if you are going to continue in the Construction line of work and being possibly denied or turned down since you have prior convictions of not following the regulation that is laid out for you.  
IV. Common Defenses
---
A major defense under this section is determining if the role you were playing throughout the contract was that of a contractor. If it cannot be shown that your work performed was not that of a contractor, but rather you were only an employee, then you cannot be found guilty of this charge. BP 7028 does not apply to you if you are doing contracting work as an employee, while you are still earning wages from a contracting company. Here, it is the company, not you, that is subject to the penalties under BP 7028.
Failing to show that a person is actually an employee, and not the contractor, is a defense to show there is insufficient evidence for you to be convicted under this section. If there is a missing element as defined above, then you cannot be convicted for this offense. Another smaller example is for a person who works under a different title than an employee or contractor. This is under BP 7048, which explains, in short, that a person can act under a small operations exemption, aka contract without a license, if the work to be performed under the contract is minimal, and the price of the contract is less than $500. The exemption also applies to people doing casual, minor, or relatively inconsequential work on a job site. This is another example of a person being found not guilty under this section because they are not actually "contractors".
V. Call Today
---
Violations under this section can be devastating. Bigger jobs, requiring bigger contracts, can result in some of the most expensive fines that can be handed out under California Criminal Law. On top of this, you face the dilemma of either trying to renew a suspended license or finally getting one for the first time, with a conviction like this on your record. The devastation is being told you can no longer work as a contractor, thus ruining a business or your career. Our Ontario BP 7028 attorney has dealt with many unlicensed and suspended license contractors under BP 7028. Call your local Ontario Criminal Defense Attorney today at the Inland Empire Defense at 909-939-7126. Located in Ontario.