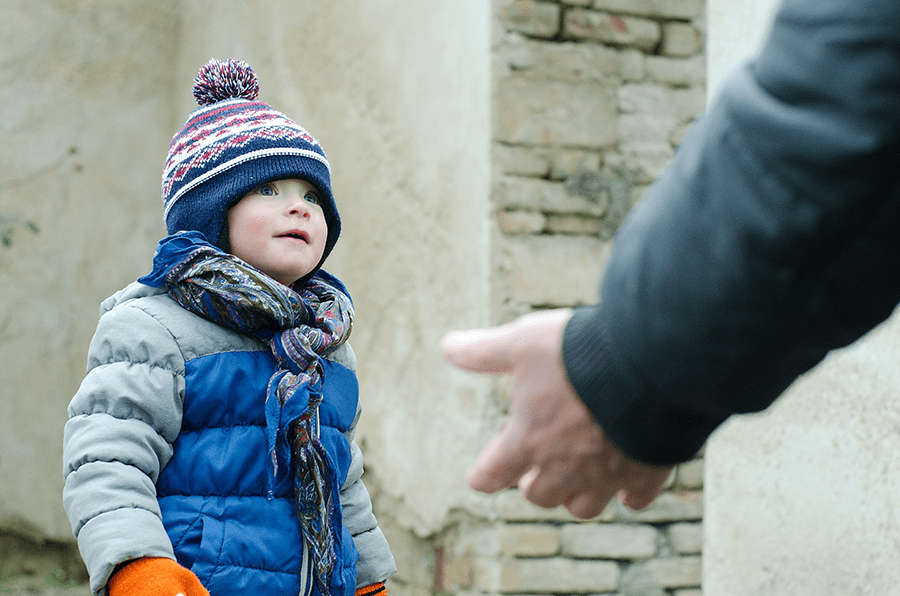 I. PC 278: Child Abduction Laws
---
Legal Definition: Every person, not having a right to custody, who maliciously takes, entices away, keeps, withholds or conceals any child with the intent to detain or conceal that child from a lawful custodian.
For a person to be convicted of a violation of PC 278, the prosecution must show that:
You maliciously took/enticed away/kept/withheld/concealed a child from the child's lawful custodian;
The child was under the age of 18;
When you acted, you did not have a right to custody of that child; AND
When you acted, you intended to detain or conceal the child from the child's lawful custodian.
II. What does this mean?
---
Someone acts maliciously when he or she intentionally does a wrongful act or when he or she acts with the unlawful intent to disturb, defraud, annoy, or injure someone else. A lawful custodian is a person, guardian, or public agency having a right to custody of the child. The right to custody means the right to physical care, custody, and control of the child according to the law or because of a court order. Intending to detain includes delaying or hindering. A person can detain someone without using force.
To entice away means to lure away by creating hope or desire. This charge can even happen if the child does not resist taking or even consents or allows you to take them. This charge can apply to parents at times too. A parent has no right to physical custody of his or her parental rights were terminated by court order. PC 278 applies to a parent of a minor child whose custody has been placed with the other parent by court order.
Proof of a violation of PC 278 does not require the intent for you to detain or conceal the child. However, proof of detention or concealment supports an inference of an intention to detain or conceal.
III. Penalties
---
Child Neglect, also known as Failure to Provide, is a wobbler offense in California. This means you can be charged with this crime as a misdemeanor or as a felony offense. If you are convicted of this charge as a misdemeanor, you can be sentenced to County Jail for up to one year. If you are convicted of this charge as a felony, you can be sentenced to State Prison for two, three, or four years. You would have to serve 50% of that time in County Jail or State Prison. You would also be subjected to a fine of up to $1,000 – $10,000 as well as further Dependency Court Orders from the Department of Child Services, and even a Criminal Protective Order. This would mean that not only would the State take your child away from you, but they could also add orders so you cannot even have contact with your minor child. You would also generally be required to attend a year-long Parenting class, as well as counseling courses.
Also, if it takes time to locate the minor child during the abduction, you would be required to pay those fees for costs incurred in trying to locate the child by any agency that was searching. The reason for the severity of the punishment here is that you already showed that a Court Order regarding custody will not stop your actions, so the Court intends these punishments to try and thwart your failure to abide by the Court Orders issued to you.
PC 278 is not a strike offense under the Three Strikes Law, and it is also not a charge requiring Sex Registration under PC 290. If you are convicted of PC 278, you could likely face a loss, suspension, or revocation of your professional license. You could also face immigration consequences if you are a non-US Citizen living in the United States.
IV. Common Defenses
---
An affirmative defense to this charge would be if you had legal custody of the child and are therefore exempt from prosecution under this section. Another defense can be that you did not intend to take the child for malicious purposes. Let's take an example where you do not have custody of your child for some reason by Court. Maybe you have monitored visits or some weekend visits with your child. During one of those visits, your child tells you they are being abused by your ex-wife's new boyfriend. In this circumstance, if you did not feel the ex-wife would listen, then your actions were not malicious, as you were acting proactively as a parent to protect your minor from any physical abuse by another.
V. Call Today
---
A conviction under PC 278 can be hurtful to your future. The stiff penalties with these charges are meant to be preventive by the Courts to prevent you from again disobeying Court Orders. You could go from seeing your child every weekend, to never seeing them again if you are convicted under this charge. It would take years to ever regain any custody of your child. Our PC 278 Ontario attorney has successfully defended numerous cases involving both sections under PC 278 dealing with Child Abduction charges. You, or your loved one, cannot chance such a charge. The initial consultation is free and we are available to answer your questions 24/7. Call the Inland Empire Criminal Defense today at 909-939-7126! Located in Ontario, CA.