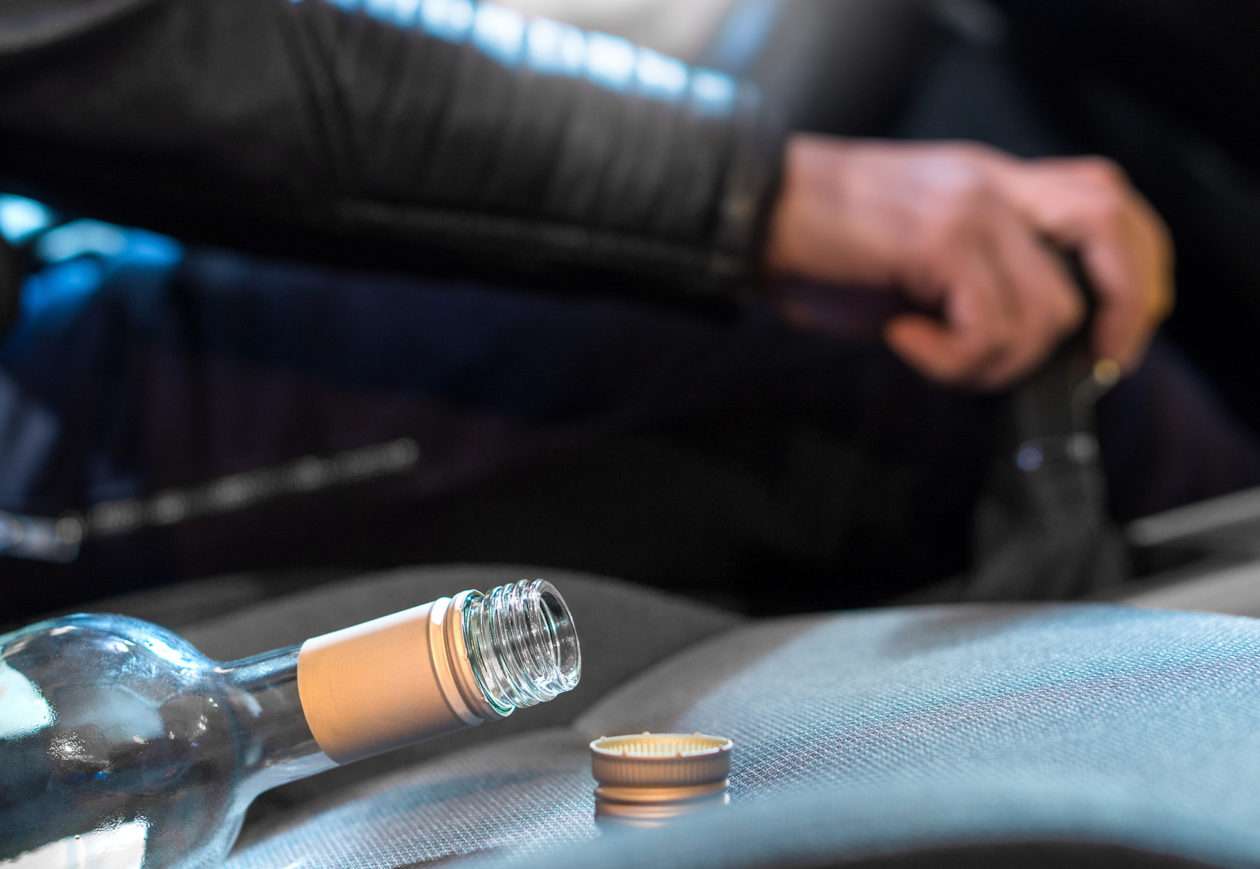 I. California Vehicle Code 23152 – Driving under the Influence/Driving with a BAC of .08 or higher
---
Legal Definition: A DUI can be found in multiple ways, but most commonly, you can be found guilty of a DUI if you are found to be driving a vehicle under the influence of alcohol or a drug or you are driving a vehicle with a Blood Alcohol Content (BAC) of .08 or higher.
If arrested for a DUI, you have ten days from the date of your arrest to contact the DMV to request a DMV Hearing. If you fail to do so, then your license will be suspended after thirty days automatically. The benefit of reserving this hearing is that you can hire an attorney to handle both your DUI criminal case and your DMV Hearing. The DMV Hearing simply focuses on whether you were driving a vehicle, whether the police had a lawful reason to stop your vehicle, and whether your BAC is .08 or higher. Though these hearings are typically one-sided as the Hearing Officer presiding over these cases is also a Police Officer, it gives your attorney the ability to gain valuable information from additional testimony, a chance to argue issues within the reports provided, and a chance to save your license if successful. Worst case scenario, it will buy you time to continue driving.
For a person to be convicted of a violation of 
VC 23152(a), 
the prosecution must prove the following:
1. You drove a vehicle;
AND
2. When you drove, you were under the influence of (an alcoholic beverage/a drug) or under a combination of alcohol and drugs.
For a person to be convicted of a violation of
 VC 23152(b)
, the prosecution must prove the following:
1. You drove a vehicle;
AND
2. When you drove, you were driving with a BAC of .08 or higher.
II. What is the difference between the (a) and the (b) counts?
---
Most people who find themselves in a situation where they are facing a DUI arrest are confused to find that they were arrested for a violation of both of the above offenses. Although similar, they both require different elements to violate the law. For the (a) count, it is requiring that you were simply driving under the influence. A person is under the influence if, as a result of consuming drugs or alcohol, your mental or physical abilities are so impaired that you can no longer drive a vehicle with the caution of a sober person, using ordinary care, under similar circumstances.

Thus, you can be arrested and charged with driving under the influence, even if you're BAC is under the well-known limit of .08. Police tend to mistake driving late at night by a very tired person as someone who is under the influence. Thus, even if you are simply tired or exhausted from a long day at work, if it can be shown you had at least some measurable amount of alcohol or drugs in your system that affected your driving, you could still be convicted of this crime. That is why this specific offense is important because it is highly defensible to explain that you were not driving under the influence, but simply driving while tired.
For the (b) count, it is a bit more straightforward. If you were driving, and at some point, you complete a blood or breath test and receive a result of a BAC of .08 or higher, then you can be arrested for a violation of the (b) count. Therefore, it can exist where you were driving a vehicle with a BAC of .08 or higher, and also at that same time, were driving under the influence. You cannot be punished for both offenses, but you can be charged for both.
III. Penalties
---
If convicted of a violation of VC 23152(a)/(b), you could be sentenced to County Jail for upwards of six months. You would serve that time at 50%. If you have two or more DUI convictions within 10-years, then you could be sentenced to up to one year in county jail. Any more than three DUIs and your DUI offense will become a felony offense.

In addition to the above, you face a license suspension of 6 months for a first offense, and up to one year for a second or third DUI conviction. You are also required to pay a fine of up to $2,000 to the court, in addition to likely installing an Ignition Interlock (at your own expense). You also would be required to sign up for and complete a DUI class of anywhere between 3-9 months for first offenders, and 18 months for multiple offenders, also at your own expense.
IV. Is a DUI even worth fighting if I am obviously guilty?
---
Absolutely. In addition to the common defense of the Statute of Limitations passing, there are many issues that an experienced DUI attorney will be able to look at.
Driving: 
The police must have a lawful reason to have pulled you over. Sometimes this can be easily found if you were involved in a car accident, or are parked on the side of a freeway. However, if police are following you, they must observe something that warrants them to pull you over. This could be something as simple as you swerving, speeding, or running a stop sign, in addition to other traffic offenses. If police are unable to demonstrate reasonable cause to pull you over, then your attorney can file and argue a PC 1538.5 motion to argue that you were not lawfully stopped, and therefore your case should be thrown out.
Tests
: Generally, police after they have stopped you will ask you a series of questions. If you answer that you have consumed any drugs or been drinking any alcohol, even the often stated "just two beers", you will be going to jail that night. However, before you get there, police will ask you a series of questions and ask if you would be willing to perform a series of Field Sobriety Tests (FSTs) and if you would be willing to participate in a voluntary preliminary alcohol screening (PAS).
This next part is extremely important. If you are asked these two questions, and you have not been placed under arrest, the answer as to whether you will participate in either should always be NO. You are not required to perform any FSTs. That is important because the tests themselves are designed to make you fail. Testing the balance of a drunk person is important, but just as easily a sober person could fail those tests; they are designed so you fail. But you do not have to do them.
Also, police will ask if you can blow into their PAS device, you also can say "no" to this. You are not required to perform any chemical test to the police until you have actually been arrested. Once police place you under arrest, they will also if you will participate in a blood or breath test. At this point, you MUST complete that test. If you refuse, you will be unable to obtain a Restricted License, and unable to drive for one year. Your refusal can also be used against you in your criminal case.
However, not all hope is lost here. If you complete the tests and your BAC is under .08, then that is a great defense to the (b) count. Further, if the police are unable to establish that you were driving within three hours of your test, then under Title 17, the results of those tests would be considered unreliable. Further, if police performed an illegal stop, then your BAC results could also be thrown out of Court.
V. Similar DUI offenses
---
You can be convicted of a DUI for not just alcohol, and even for driving with less than .08 BAC. For example, if you are a Commercial Truck Driver, meaning you have a Commercial Truck Driving License, you can be arrested and charged with a DUI if you're BAC is only .04 (VC 23152(d)). There is also a similar offense for your uber/Lyft drivers, where if you are driving a passenger for a business, such as Uber or Lyft, with a BAC of .04 or more, you can also be convicted of a DUI (VC 23152(e)). Even if you don't have alcohol in your system, if you drive under the influence of any drug, whether it be legal, proscribed, or illegal, you can be convicted of a DUI (VC 23152(f)). And finally, it is illegal to drive under the influence of a combination of drugs and alcohol (VC 23152(g)).
What is important to note, is that any kind of DUI, whether it be Drug or Alcohol, can be used as what is called a "priorable" offense, if the offense occurs within 10 years of another DUI. That means if you are convicted of a Drug DUI, and then several years later receive an alcohol DUI, that would be considered a second DUI offense, putting you in jeopardy of much harsher sentences with a conviction. Even if you receive a reduced offense of a Wet Reckless (VC 23103), that is still considered a prior DUI and can enhance your sentence for a future DUI if it occurs within that 10-year period.
VI. Defenses
---
The most important aspect of any DUI case in terms of defense is the "stop". Put in other words, it is imperative that we know how the police pulled you over. This matters because if the police did not have a valid reason to stop your vehicle, your entire case can be thrown out. Under the United States and California Constitutions, most people know that we have a right against unlawful searches and seizures.
In California, if there is an incident where police made an illegal or unlawful stop of you, then under PC 1538.5, you can move to suppress any evidence that came after your illegal stop. This means any admissions you made that you were drinking, the Breath or blood test you took, which would, in turn, win you your case. You need an experienced attorney to review your case for this reason, as unlawful stops are an all too common aspect of DUI Law.
In addition to this, many times police officers will make it a point to find a lawful reason to pull a car over, simply because they are seen leaving a bar, or a club, among other places. However, this type of "profiling" is, unfortunately, legal. But they still need a legal reason to stop you. Examples can be speeding, weaving across lanes of traffic, not signaling. If the police determine that you violated one of those traffic laws, then even if they were following you from a bar, it would be a legal stop.
However, many police do make the mistake of illegal and premeditated stops in order to get an arrest and boost their numbers. As a DUI attorney in Ontario, I have seen my own fair share of very questionable stops and arrests for DUI cases. Sometimes the stop may not itself be illegal and get your case dismissed as a violation of your rights, but it can potentially be used as leverage for trying to resolve your case for a better plea bargain. Ontario and Rancho Cucamonga police, like most others, do make the same mistakes in DUI cases. That is why generally, the stop is your best defense, but there is much more available to you.
VII. Call Today
---
DUIs can be crippling to most every person who receives one. Not only do you face the stiff penalties above, but most people who hold
Professional Licenses
suffer the real-life possibility of losing that license. This means doctors, and nurses, for example, may lose their job and their licenses to practice medicine, simply from receiving a DUI conviction. But not all hope is lost. There are holes in many DUI investigations from lazy police work or clear violations of your Fourth Amendment Rights. You need an attorney willing to review your case and present your defenses to a Prosecutor in order for a reduced charge, or a complete dismissal. You may not have a choice. Our DUI Ontario attorney has successfully defended numerous cases involving violations of
VC 23152
. The initial consultation is free and we are available to answer your questions 24/7. Call the Inland Empire Criminal Defense today at 909-939-7126! Located in Ontario, CA.
Nenita T. from Google Review

I highly recommend Atty. Adam Jackson



He helped me so much with my case and kept me updated throughout the process until everything was taken care of. I didn't have to go to jail. If you need an attorney, he is your guy!
Jane D. from Yelp Review

(Link)

I'm beyond happy with his service



It was a little hard to get a hold of him at first but worth it! He understood the assignment I told him what I had, what I wanted, and he guided me with steps to take to get a case dismissal and IT WAS SUCCESSFUL! The reviews are true and he's very knowledgeable, professional, and kind. I'd definitely recommend him to everyone and would go through him again (hopefully not though lol). THANK YOU SO MUCH ADAM & TEAM FOR ALL YOUR HELP!
Chris A. from Google Review

Extremely Knowledgeable on the Subject



I contacted them via their website page and was pleasantly surprised when they contacted me in such a short time. I got in contact with Adam Jackson who was willing to assist me with his expertise regarding some questions I had about my past criminal record. He was extremely knowledgeable on the subject and offered his best solution for me. I would highly recommend them if you are in need of legal assistance.
Anonymous from Avvo Review

Highly recommended!!



Let me start by saying if I could put 10 stars I would. Mr Jackson is a fantastic lawyer. He helped me with 2 of my cases and got one dismissed. The other case went to trail and I felt nervous, because I never been thought a court process before, however he made me feel very confertable with the process and made me laugh. I went in the court room feeling much better. He is extremely smart, and knew what questions to ask and how to ask them. After a lengthy process I ended up wining my case thanks to his ability to articulate my situation. I also noticed that he was a good writer, and that added alot of weight towards my case. He will definitely be my family lawyer for years to come. I highly recommend using him for all your issues!
Chris M. from Yelp Review

(Link)

My warrant and case were completely dismissed



I have to say that I called IECD and spoke with Adam Jackson on a Thursday, and he very quickly got onto my case and had the entire thing resolved by the following Monday. My warrant and case were completely dismissed, and my record remains clean. Thank you to Adam Jackson and Giovanni Bartoletti for getting me all taken care of in record time. I would highly recommend this law firm for your criminal case needs. These guys are on top of it, and will work fast to get your case taken care of. My case and warrant followed me around for four years. Now I can finally stop looking over my shoulder in fear of being pulled over for any reason. Thank you IECD for everything! 5 out of 5 stars is my rating for this law firm. Fantastic!