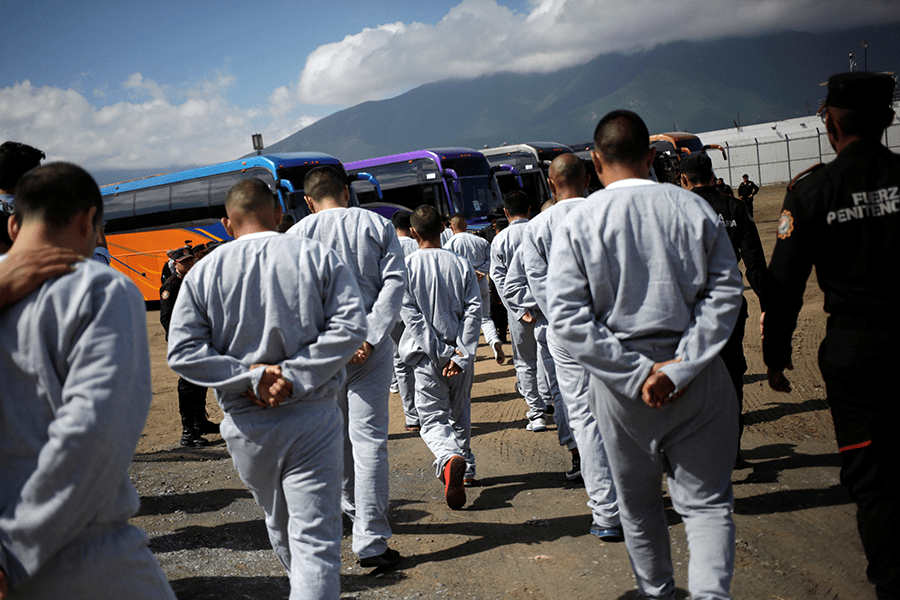 PC 1548.1: Extradition
Legal Definition: Subject to the provisions of this chapter, the Constitution of the United States, and the laws of the United States, it is the duty of the Governor of this State to have arrested and delivered up to the executive authority of any other State any person charged in that State with treason, felony, or other crime, who has fled from justice and is found in this State.
What does this mean?
Extradition occurs when an individual is apprehended in a different state due to an outstanding case and warrant issued by another state. This process mainly involves individuals residing outside of California who possess an active warrant in a different state. The authorities in California ascertain this information and initiate the extradition process accordingly, excluding individuals charged with criminal offenses within California. Nevertheless, if an individual faces criminal charges in California, they may also face arrest in another state and subsequently be extradited back to California to stand trial.
Should an arrest transpire in California for an out-of-state warrant, the Governor of California is bound by this code section to surrender the accused to the charging state if they are located and apprehended within California. The state in which the arrest occurs is referred to as the asylum state, as it pertains to the current whereabouts of the individual. Conversely, the demanding state is the jurisdiction that has issued an open criminal case, a probation or parole violation, or, in general, a warrant for the individual's apprehension. The asylum state, in this case, facilitates the arrangements for delivering the accused back to the demanding state.
Am I subject to Extradition?
You may be subject to extradition to your demanding state under various circumstances that include:
Having an open criminal case and an active warrant from another state.
Violating probation, parole, or any conditions of your bail, resulting in a warrant for your arrest.
Fleeing the state during an investigation and facing criminal charges.
Escaping from prison or jail.
Even if you are unaware of any pending criminal charges, extradition can still occur. This is especially true in more serious cases, where law enforcement needs ample time to investigate. Unfortunately, individuals often discover active warrants against them when conducting background checks, despite being residents of another state and having no prior knowledge of the charges.
To avoid the consequences of extradition, which can result in a 30-day custody period, it is advisable to promptly address your legal matter by returning to the demanding state. Seeking assistance from a Criminal Defense attorney in your area is crucial. They possess the experience and expertise necessary to guide you through this process, ultimately helping you avoid prolonged custody during extradition.
You can trust a knowledgeable attorney to advise you on the best course of action and work towards resolving your situation as efficiently as possible.
How does the demand process work for Extradition?
Upon arrest, the California Prosecutor will promptly notify the state requesting your presence, affirming the custody status in California. Subsequently, the demanding state must issue a formal demand for the transfer of the inmate. Furthermore, California will conduct a Probable Cause Hearing, ensuring that you are indeed the individual sought by another state (as elaborated below). Lastly, California will issue an authoritative California Governor's warrant, granting authorization to return the inmate to the demanding state. Rest assured, this process is carried out by experienced professionals with expertise and a solid reputation in their field, ensuring a trustworthy and efficient resolution.
What is a Probable Cause Hearing under PC 1550.1?
During a Probable Cause Hearing, a Judge is required to establish your identity as the person mentioned in an arrest warrant from another state before initiating the transfer. At this stage, it is within your rights to contest the charges lodged against you and even retain legal representation to advocate on your behalf. The demanding state bears the responsibility of substantiating your connection to the subject of their search, which necessitates presenting compelling evidence.
In certain situations, you have the option to expedite the process by voluntarily acknowledging your identity as the individual named in an active warrant in another state. In most counties, the Judge can facilitate this by having you sign an agreement acknowledging your status, which accelerates your return to the demanding state. However, if you choose not to contest the matter, it is possible to prolong your custody period and be denied bail until the Probable Cause Hearing takes place. It is important to note that the purpose of this Hearing is solely for individuals claiming mistaken identity and does not involve admission of guilt or acceptance of a plea deal. Rather, it entails establishing your identity for extradition purposes alone.
Call Today
Navigating the complexities of extradition under California's criminal law can be a labyrinthine process, often filled with uncertainties and anxieties. Whether it's you or your loved ones embroiled in such intricacies, obtaining sound legal counsel becomes paramount.
Inland Empire Defense stands as a beacon of expertise in such matters. Our seasoned Ontario Criminal Defense Attorney is adept at simplifying the tangled web of extradition procedures, ensuring that your rights and interests remain at the forefront. With a proven track record and an unwavering commitment to client welfare, we are poised to offer you the best possible legal guidance and representation.
Don't let the convolutions of the legal system overwhelm you. Place your trust in our expertise. Reach out to us today at 909-281-0565. At Inland Empire Defense, we don't just handle cases; we prioritize individuals and their peace of mind. Let us be your guiding light in these challenging times.