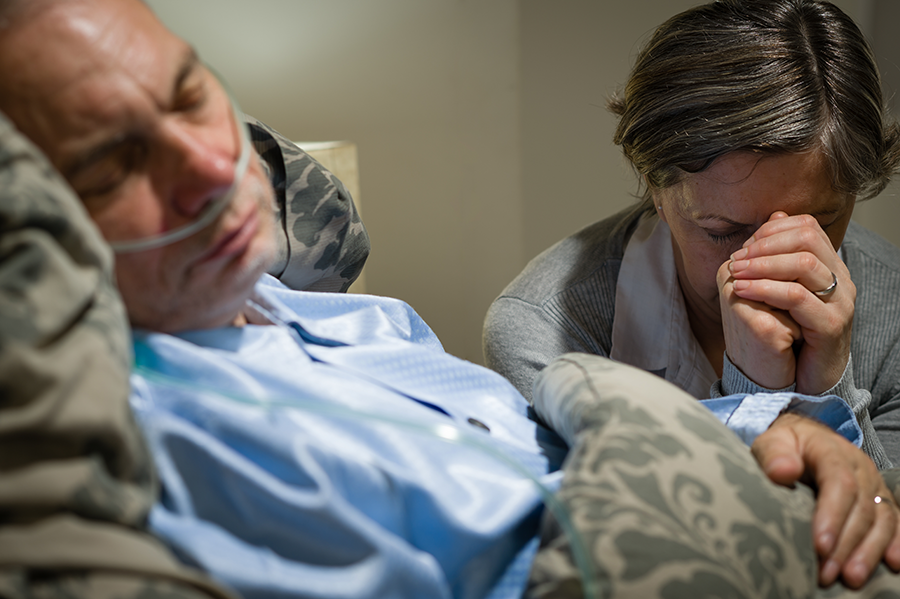 I. PC 401(a) Assisted Suicide
---
Legal Definition: (a) Any person who deliberately aids, advises, or encourages another to commit suicide is guilty of a felony.
To be found guilty under PC 401(a), the prosecution must prove that:
1. You helped someone commit suicide
OR
2. Advised or encouraged someone to commit suicide.
II. What does this mean?
---
California law has been made clear over the years that a person that is terminally ill, has the right to die. However, the way in which they get there, cannot be done through friends, or family members, it can only be completed by physicians and doctors trained to do so. Every person in the world knows someone either directly, or indirectly that has suffered from a terminal illness like Cancer. It's devastating to families and loved ones to see someone in pain. So logically, you want to help that loved one, by helping them, at their request, to end their life, and end their suffering. However, in California, that act, if not done by a doctor, is a criminal act.
This only applies when you assist or help someone kill themselves. If you assist someone in killing another person, you would instead be guilty of Murder under PC 187. An exception to being charged for Murder in that scenario is if you are involved in a suicide pact, where both of you intend to die, and there are single means of death that creates an equal risk of dying for both people, but one of you lives.
III. Penalties
---
A conviction under PC 401 is a felony offense. If you are convicted of this charge, you can be sentenced to upwards of 16 months, 2 or 3 years in State Prison. You would have to serve at least 50% of that time in custody. You could also suffer fines upwards of $10,000 for a conviction under this section. This would also mean that you can never have the charge reduced to a misdemeanor under PC 17(b), and therefore can never own or possess a firearm for life.
This is not a strike offense under the California Three Strikes law, and it is not a Sex Offense under PC 290. However, if you are dealing with attempting to obtain citizenship, any felony charge is held heavily against you in Immigration Court and can be the cause of Deportation proceedings if convicted of this charge. This could also affect your professional license – because it is an automatic felony charge.
IV. Common Defenses
---
Under this section, a common defense that can exist is that there is insufficient evidence to prove you guilty of the charge of assisting in a suicide. For example, if a person requests your assistance in their own suicide, and you have knowledge of their wants, you must also assist them in doing so to be charged here. Simply having knowledge that a person wants to kill themselves is not sufficient if you do not help or encourage them to kill themselves.
It is also insufficient if a person simply makes a poor taste joke-telling someone to kill themselves and they do. Simply making a joke, in that context, is not enough to show you actually encouraged the person to kill themselves, something more is required to show an actual active encouragement from you.
V. Call Today
---
Assisting a person with suicide charges is always a devastating experience to people. Usually, these charges come shortly after the death of a close friend or relative of yourself. So in essence, you lose someone you love, and then you end up facing prison time for your actions trying to help your dying friend no longer suffer. These cases are highly emotional and painful, and require care and compassion to be handled properly. Our Ontario PC 401(a) attorney has handled thousands of cases, of similar emotional drain and sadness such as charges under PC 401(a). Call your local Ontario Criminal Defense Attorney today at the Inland Empire Defense at 909-939-7126. Located in Ontario.