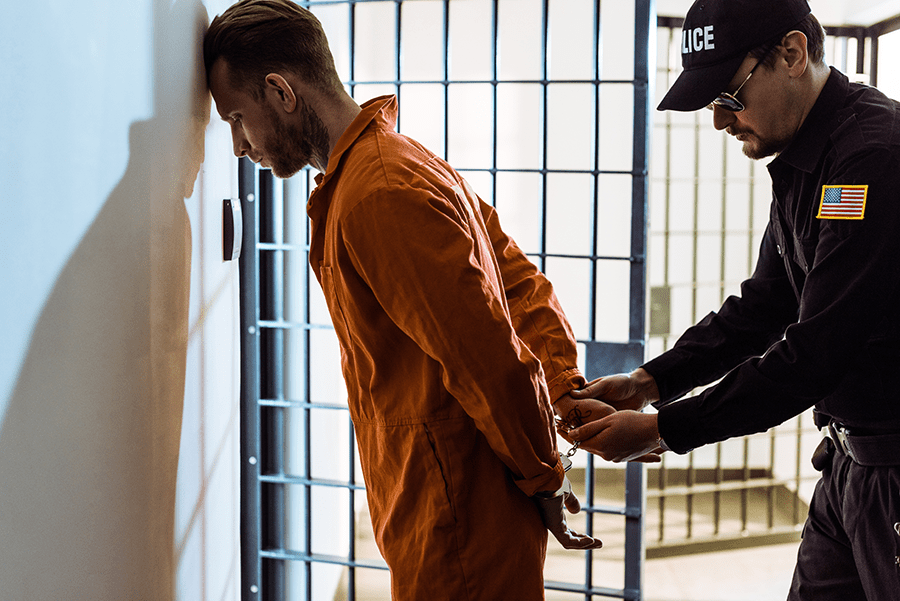 I. California Penal Code 261: Rape
---
Legal Definition: Rape is an act of sexual intercourse accomplished with a person not the spouse of the perpetrator under any of the following circumstances:
Where a person is incapable, because of a mental disorder or developmental or physical disability, of giving legal consent, and this is known or reasonably should be known to the person committing the act. (PC 261(a)(1))
Where it is accomplished against a person's will by means of force, violence, duress, menace, or fear of immediate and unlawful bodily injury on the person or another. (PC 261(a)(2))
Where a person is prevented from resisting by any intoxicating or anesthetic substance, or any controlled substance, and this condition was known, or reasonably should have been known by the accused. (PC 261(a)(3))
Where a person is at the time unconscious of the nature of the act, and this is known to the accused. As used in this paragraph, "unconscious of the nature of the act" means incapable of resisting because the victim was asleep, threatened, unconscious, or was induced to believe that the defendant was someone other than the defendant. (PC 261(a)(4))
For a person to be convicted of a violation of PC 261, the prosecution must prove the following:
1. You had sexual intercourse with a woman;
2. You and the woman were not married to each other at the time of the intercourse;
3. The woman did not consent to the intercourse with you;
AND
4. You accomplished the intercourse by:
Force or fear: force, violence, duress, menace, or fear of immediate and unlawful bodily injury to the woman or to someone else.
Future threats of bodily harm: threatening to retaliate in the future against the woman or someone else when there was a reasonable possibility that you would carry out the threat. A threat to retaliate is a threat to kidnap, falsely imprison, or inflict extreme pain, serious bodily injury, or death.
The threat of official action: threatening to use the authority of a public office to incarcerate, arrest, or deport someone. A public official is a person employed by federal, state, or local government who has the authority to incarcerate, arrest, or deport. The woman must have reasonably believed that you were a public official even if he was not.
II. What does this mean?
---
Sexual intercourse means any penetration, no matter how slight, of the vagina or genitalia by the penis. Actual ejaculation by you is not required, nor a defense to the charge of rape. To consent, a woman must act freely and voluntarily and know the nature of the act.
A woman who initially consents to an act of intercourse may change her mind during the act. If she does so, under the law, the act of intercourse is then committed without her consent if:
1. She communicated through words or acts to the defendant that she no longer consented to the act of intercourse;
2. A reasonable person would have understood that her words or acts expressed her lack of consent;
AND
3. You forcibly continued the act of intercourse despite her objection.
It is also irrelevant if the woman actually resists the rape; there is no requirement that she fights off her attacker to justify whether or not a rape occurred. This is simply because all people react differently to different kinds of attacks, some people freeze, some fight, some scream, and no one is required to stop a rape attempt. It also does not matter if you have had sexual intercourse with the other person in the past, or that you had a dating relationship with them in the past; consent is a circumstantial finding, and prior consent does not mean there is valid consent now.
Intercourse is accomplished by force if a person uses enough physical force to overcome the woman's will. Intercourse is accomplished by fear if the woman is actually and reasonably afraid [or she is actually but unreasonably afraid and you know of her fear and take advantage of it. Duress means a direct or implied threat of force, violence, danger, or retribution that would cause a reasonable person to do or submit to something that she would not do or submit to otherwise. When deciding whether the act was accomplished by duress, consider all the circumstances, including the woman's age and her relationship to you. Retribution is a form of payback or revenge or retaliation.
Menace means a threat, statement, or act showing an intent to injure someone. A woman must be alive at the time of sexual intercourse for the crime of rape to occur. A penetration, however slight, completes the crime of rape; therefore a separate conviction is proper for each penetration that occurs.
III. Penalties
---
All rape charges are straight felonies in California, absent Statutory Rape.
In addition to the above, you could also be subject to a Criminal Protective Order, preventing you from contacting the victim, fines, and fees, as well as restitution if the victim required therapy after the rape. You would also have to Register as a Sex Offender under PC 290 for up to 20 years as a Tier II Offender.
IV. Common Defenses
You are not guilty of rape if you actually and reasonably believed that the woman consented to the intercourse and actually and reasonably believed that she had consented throughout the act of intercourse. This can be shown through circumstantial evidence, but understand that every action is looked at under a microscope, because, as stated above, people react differently to different kinds of trauma. If there is a gun to the other person's head, if you have them tied up, or in an otherwise shape or form which makes them unable to say anything or resist, then it is strong to believe rape was committed by you.
This uses an objective standard, to put the potential jurors in your shoes, to determine whether it would be believed that you did reasonably believe they were consenting to sexual intercourse, and also that they didn't withdraw their consent, as described above.
V. Call Today
---
Rape is one of the most serious charges that exist in our criminal system. If convicted, you stand to lose your liberty, your job, your dignity, and your privacy, as you will be required to register as a Sex Offender. You cannot risk not finding and hiring the right Rape attorney to represent you or your loved one. I have handled hundreds of Rape cases, and understand how to fight for a dismissal, or a reduction when the facts are clear. Our PC 261 Ontario attorney has successfully defended numerous cases and personally specializes in all Sex Crimes including PC 261. The initial consultation is free and we are available to answer your questions 24/7. Call the Inland Empire Criminal Defense today at 909-939-7126! Located in Ontario, CA.