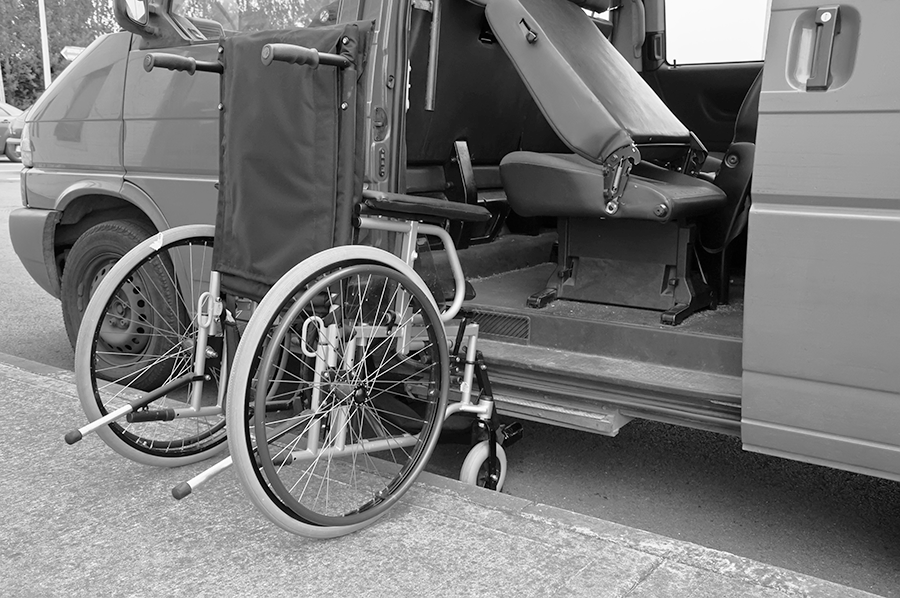 I. VC 42002.5 Tampering with the Vehicle of a Disabled Person
Legal Definition: "Notwithstanding Section 42002, every person convicted of a violation of Section 10852 or 10853 involving a vehicle that has been modified for the use of a disabled veteran or any other disabled person and that displays a special identification license plate issued pursuant to Section 5007 or a distinguishing placard issued pursuant to Section 22511.55 or 22511.59, if those facts are known or should reasonably have been known to the person, shall be punished by a fine of not more than two thousand dollars ($2,000) or by imprisonment in the county jail for not more than one year, or by both the fine and imprisonment."
To be found guilty under VC 42002.5 the prosecution must prove:
You have been convicted of either tampering with a vehicle (VC 10852) or Malicious Mischief to a vehicle (VC 10853);
The conviction involved a vehicle that was modified for use by a disabled person;
The vehicle displayed either a disabled placard/special disabled licensed plate; and
You knew that the vehicle was modified for a disabled person.
II. What does this mean?
This section criminalizes people who tamper with another person's disabled vehicle. It requires knowledge that the person's vehicle has been modified, such as seeing a handicap placard and seeing the vehicle parked in a handicap spot. The types of vehicles have been specifically modified to assist disabled people in their day-to-day commute. For example, a van that has a ramp installed, so a person who is wheelchair-bound, is able to get into their vehicle.
This vehicle is modified in order for them to get around, thus, tampering with that vehicle, would be a criminal charge under this section.
III. Penalties
A charge under VC 42002.5 is a misdemeanor-only offense, as opposed to a Felony or an Infraction charge. If you are convicted of this charge as a misdemeanor you could be sentenced to up to one year in a County Jail. You would be required to serve at least 50% of that time in custody. You could also be subjected to a fine of upwards of $2,000 for a misdemeanor conviction.
This is not a strike offense under the California Three Strikes law (link), and it is not a Sex Offense under PC 290 (Link). You could also face a suspension or loss of your Professional License (link) if convicted, and if you are not a legal resident, you would face Deportation in Immigration Court (link) if you have more than one criminal conviction on your record, and then pick up another case involving this charge.
IV. Common Defenses
If you lack knowledge that the vehicle was modified for a disabled person, then tampering with it would not be a criminal violation. It does not preclude you from being prosecuted for other crimes, but lack of knowledge is a common defense to this specific violation. Failing to show your knowledge that the vehicle was disabled, would mean there is insufficient evidence to find you guilty of this crime.
To show that you can use the defense of Necessity, you must show that: you committed a crime; in an emergency, and in order to prevent "significant bodily harm or evil" to either yourself or someone else. Here, it would mean you are guilty of the charge, but with an explanation that precludes you from criminal liability and criminal consequences. An example here is that you tampered, but in an emergency situation, such as moving a vehicle so you can get to a hospital, would be where a viable defense, such as necessity, can assist you in your case.
V. Call Today
A criminal conviction can have a devastating impact on your life, your job, and your future. Ontario VC 42002.5 attorney has successfully defended thousands of people accused of criminal offenses, including cases under VC 42002.5. Call your local Ontario Criminal Defense Attorney today at the Inland Empire Defense 909-939-7126. Located in Ontario.