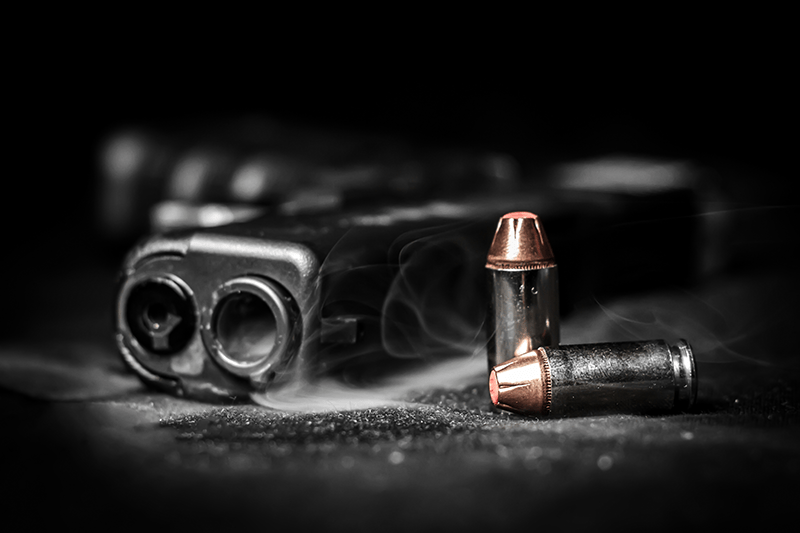 California Penal Code 417: Brandishing
Legal Definition: Every person who, except in self-defense, in the presence of any other person, draws or exhibits any deadly weapon whatsoever, other than a firearm, in a rude, angry, or threatening manner, or who in any manner, unlawfully uses a deadly weapon other than a firearm in any fight or quarrel is guilty of a misdemeanor.
In order to secure a conviction for a violation of PC 417(a)(1)/PC 417(a)(2)(B), it is imperative for the prosecution to establish the following elements beyond a reasonable doubt:
The defendant knowingly and intentionally drew or exhibited a firearm or deadly weapon in the presence of another individual
The defendant did so in a manner that was rude, angry, or threatening
The defendant's actions were not justified as an act of self-defense or defense of someone else
As an experienced and authoritative source, we assure you that these factors are crucial in determining guilt in such cases.
What does this mean?
A firearm is defined as a device specifically designed to discharge a projectile through a barrel by means of an explosion or other form of combustion and can be considered a deadly weapon regardless of whether or not it is loaded. A deadly weapon, on the other hand, encompasses objects or instruments that are inherently capable of causing death or great bodily injury, or those used in a manner likely to cause such harm. Great bodily injury refers to significant or substantial physical harm exceeding minor or moderate injury levels.
In terms of legal context, a public place denotes a location accessible to the general public. Notably, the most commonly encountered criminal charge related to brandishing is PC 417(a)(2)(A), which pertains to the act of brandishing a concealed firearm in a public place.
Penalties
Brandishing is a wobbler offense, meaning it can be charged as a misdemeanor or as a felony, depending on the specific section you are charged with, as well as your criminal history.
PC 417(a)(1) brandishing a deadly weapon in a fight is a misdemeanor offense, where you could be sentenced to upwards of 180 days in a County Jail. You would be required to serve 50% of that sentence.
PC 417(a)(2)(A) brandishing a concealed firearm in a public place [Misdemeanor up to a 1 year in jail];
PC 417(a)(2)(B) brandishing firearm [Misdemeanor up to 180 days in jail];
PC 417(b) brandishing a loaded firearm in a daycare [Felony up to 3 years in prison];
PC 417(c) brandishing a firearm at police [Misdemeanor up to 1 year in county jail or Felony up to 3 years in prison];
PC 417.3 brandishing a firearm at a person in a motor vehicle [Felony up to 3 years in state prison];
PC 417.4 brandishing imitation firearm in a threatening manner [Misdemeanor up to 180 days in jail];
PC 417.6 brandishing deadly weapon causing serious bodily injury [Misdemeanor up to 1 year in county jail or Felony up to 3 years in state prison];
PC 417.8 brandishing a weapon at an officer while resisting arrest [Felony up to 4 years in prison].
Common Defenses
These charges entail highly specific factual details. Occasionally, individuals may tend to be overly dramatic, misunderstand, or misinterpret your words. Consequently, to rectify any misunderstandings, you may attempt to reach out to them again in order to clarify the situation. However, these efforts can inadvertently exacerbate the issue, leading to a series of worsening phone calls. As experienced experts in the field, we assure you that our expertise and authoritative approach will help resolve these matters effectively and instill trust in our communication.
Call Today
Facing a Brandishing charge can send shockwaves through your life, particularly with the high stakes that come with it – from the potential loss of your firearm to the jeopardizing of your fundamental 2nd Amendment rights. Even more daunting is the looming threat of a strike conviction, which can have long-lasting repercussions.
In the midst of such overwhelming odds, you need more than just legal representation; you need an unwavering advocate who possesses the depth of experience and a formidable record in handling such intricate cases. Inland Empire Criminal Defense stands as that robust bulwark against these charges. Our PC 417 Ontario criminal defense attorney, highly regarded in the legal community, has continually demonstrated prowess in defending against PC 417 charges and other firearm-related offenses.
Our commitment to your defense is unwavering, with our team meticulously analyzing every facet of your case to craft the most compelling defense strategy. From the outset, you can be assured of our transparency, starting with a completely free initial consultation. We are not just here to offer legal advice but to provide round-the-clock support for any concerns you may have.
Trust a team that has an unyielding dedication to safeguarding your rights. Contact Inland Empire Criminal Defense at 909-281-0565, and let our expertise guide you during these tumultuous times. We are strategically located in Ontario, CA, ensuring ease of access for our esteemed clients.