Serious Sex Crimes →
Murder →
Robbery →
Criminal Threats →
Battery →
DUI →
ALL MISDEMEANORS & FELONIES
Winning results
in different cases.
TESTIMONIALS
Accused of a Crime?
SEARCH OUR SITE BY PENAL CODE
MY PHILOSOPHY:
"I WILL FIGHT TO PROTECT YOUR LEGAL RIGHTS UNDER THE LAW."
About Me
A
ttorney Jackson has spent his entire Legal Career working in Criminal Defense. He is originally from North Carolina, before moving out to Southern California in 2011, and attending Whittier Law School. During his time at Whittier Law School, he was voted by faculty as the Criminal Law Student of the year in 2014, and was voted as the President of the Criminal Law Society.
During his time in school, Mr. Jackson has spent three different semesters interning for the District Attorney's Office, as well as a Summer interning for The Honorable Stephen Bromberg out of Orange County Superior Court. In addition, he has worked as a Legal Assistant at a Criminal Defense Firm before becoming an Attorney.
READ MORE
Bar Admissions
State Bar of California
U.S. District Court for the Central District of California
Ninth Circuit Court of Appeals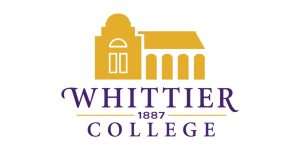 Education
Whittier Law School, Orange County
Juris Doctor with a Criminal Law and Institute for Trial and Appellate Practice Concentration
University of North Carolina Wilmington
Bachelor of Arts in English Literature
"I understand that as an attorney, I am the voice of those who are wrongfully accused and people who should not have their lives ruined by a criminal conviction."
I believe every person is entitled to have an advocate for their rights, and it is my objective to stand strong as that advocate for all of my clients.

MY PRACTICE AREAS

Sex Crimes
These are crimes involving some kind of sexual touching, intentional sexual conduct that could result in jail time, as well as Sex Registration.

Vehicle Crimes
These cases involve cars, car thefts, and general crimes involving a vehicle that could result in severe license suspensions.

Serious/Violent Crimes
These are crimes that involve the possibility of substantial prison time, as well as a Strike on your record.

Other Crimes
Any and all crimes that are not included in the other sections listed here, that are significant to know.

WHAT MY CLIENTS SAY:

Outstanding Service and Outcome.



 



 



 



 



Adam was extremely professional and helped my daughter when she got into some trouble. He was there for my family every step of the way and provided us with excellent service. He answered all emails and calls the same day and got my daughter the best possible outcome. I highly recommend him.
Hands down the best lawyer I could have gotten.



 



 



 



 



Adam got me 3 years probation and I was FACING 29 YEARS for armed robbery and armed burglary with gun enhancements. He believed me from day one, has been persistent and has surpassed my expectations as an . I would definitely recomment him for anyone with violent charges. TRUST HIM he will not dissapoint.
Hands down the best lawyer I could have gotten.



 



 



 



 



Adam is a GREAT attorney. He has exceptional knowledge and skill in his field and was extremely helpful. He ALWAYS returned my calls and emails on the same day and answered every question I had. Adam really listened to me and helped me get through my case. I highly recommend him!
SUPERB experience!



 



 



 



 



Adam is a phenomenal lawyer. Being charged with a DUI was a stressful situation for me, but Adam was able to calm me down immediately with his easy going nature and his strong desire to listen and understand the pertinent facts of my case. He is well known and respected in the Riverside Court, with all sides, the prosecution, defense, and judge. I have no doubt that having his experience in my corner helped my case get dismissed. While I can not guarantee the same result, I know Adam will fight hard for you. He is willing to make payment arrangements and meet on short notice. I will recommend all of my family and friends to him. Thank you Adam!
Positive experience.



 



 



 



 



I had the pleasure of working with Adam Jackson who was very informative and professional. The outcome of my trial was positive. I recommended him to my friends and family.
Adam gets it done.



 



 



 



 



Adam is insightful, courteous and productive in everything that he does. Not once did he leave me feeling in the dark or un-helped. He executes his tasks with obvious skill and precision. I would most definitely recommend his services and will myself be using him for any and all of my future needs.
CRIMES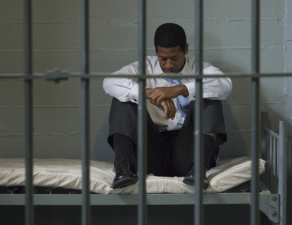 
I. PC 262: Spousal Rape Legal Definition: "(a) Rape of a person who is the…
REQUEST A FREE CONSULTATION
Please contact us to setup your free consultation. Spanish speaking available.