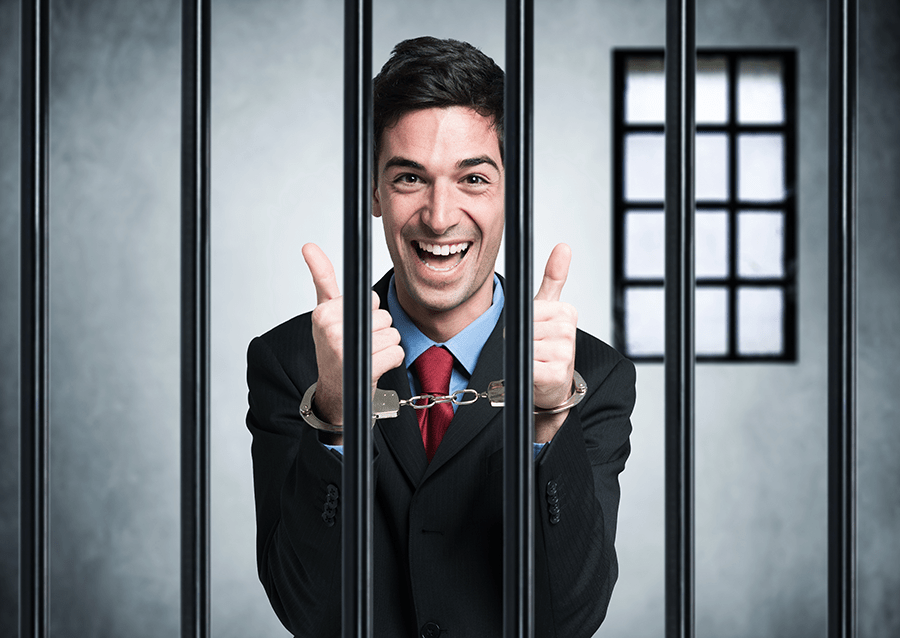 I. BP 6125/6126: Unauthorized Practice of Law
---
Legal Definition: BP 6125: "No person shall practice law in California unless the person is an active licensee of the State Bar."
BP 6126: (a) Any person advertising or holding himself or herself out as practicing or entitled to practice law or otherwise practicing law who is not an active licensee of the State Bar, or otherwise authorized pursuant to statute or court rule to practice law in this state at the time of doing so, is guilty…"
To be found guilty under BP 6125 the prosecution must prove:
You either advertised or otherwise held yourself out as practicing or are entitled to practice law or you are actually practicing law;
AND
You did this while not being an active member of the California State Bar or are otherwise authorized to practice law by statute or court rule.
II. What does this mean?
---
There is not a set definition under this code section that defines what it means to "practice law". However, the California Courts have generally defined practicing law as a person that performs services in court cases or during litigation, a person who provides legal advice or counsel, and assists a person in preparing legal instruments or contracts that secure legal rights, even if it does not involve a legal matter in court.
This also often happens with attorneys who are no longer licensed to practice law, such as an attorney who has been disciplined by the State Bar, or who have already been disbarred and can no longer practice law in California. Another common example is a person who is not yet a lawyer, such as a law student who recently graduated, or is still studying in Law School. If a person were to approach the student and ask them for legal advice, or to assist in a case they have pending, the law student cannot perform legal services. Doing so would make that person guilty under this section. Unless the person has taken and passed the California Bar Exam, and been sworn into the California State Bar, then they cannot lawfully practice law. This too applies to paralegals, who are not lawyers, they cannot practice law.
This includes giving legal advice about the laws, preparing stipulations and releases, representing people in Court Hearings, among other examples, are considered the practice of law.
III. Penalties
---
Generally speaking, BP 6126 is a misdemeanor offense in California. If convicted, you can be sentenced to up to one year in County Jail. You would be required to serve at least 50% of that time in custody. You could also be subject to fines upwards of $1,000 for the offense.
However, if you are a former attorney, the charge becomes a wobbler offense. This means, if you have been involuntarily shifted to inactive status in the State Bar, you've been suspended by the State Bar, you've been disbarred, or you have resigned from the State Bar, you could face a wobbler offense, meaning you can be charged with this section as a misdemeanor or as a felony offense. If you are convicted under this section as a felony, you could be sentenced to State Prison for upwards of up to 16 months, 2 or 3 years. You would have to serve at least 50% of that time in custody.
This is not a strike offense under the California Three Strikes law, and it is not a Sex Offense under PC 290. You could also face a suspension or loss of your Professional License if convicted, especially if you ever wanted to become a lawyer, and if you are not a legal resident, you would face Deportation in Immigration Court since the offense is deportable, in that it is a crime lying or deceit.
IV. Common Defenses
---
You can defend yourself in a type of case like this if you are able to show that what you were doing is not actively considered "law". Failing to show you were actively practicing law, would mean there is insufficient evidence to find you guilty of the crime. California law is very ambiguous in terms of what they define the act of "practicing law" actually means. If your actions are not the traditional lawyering, such as what you see in the movies with a Judge and Jury, ala My Cousin Vinny, then you have more wiggle room to argue that you were not actually practicing law.
You can also argue as an inactive attorney, that you lacked "knowledge" that you were inactive at the time you were practicing. Imagine a scenario, where you send your payment in to the State Bar for your California dues, but your check is lost in the mail. In that case, you were under the belief that your payment had been sent and received, when in reality it never arrived. That would move your status to inactive, and you may have never known this fact. Failing to show that element, would make there been insufficient evidence to prove you guilty of the unauthorized practice of law.
V. Call Today
---
Practicing law without a license can have a detrimental impact on your future, even outside of just jail time and fines. A conviction under this section, can ruin your ability to ever use your legal knowledge and want to be a lawyer, to ever becoming an actual lawyer. Our Ontario BP 6125/6126 attorney has successfully defended hundreds of people charged with the unauthorized practice of law under BP 6126. Call your local Ontario Criminal Defense Attorney today at the Inland Empire Defense 909-939-7126. Located in Ontario.