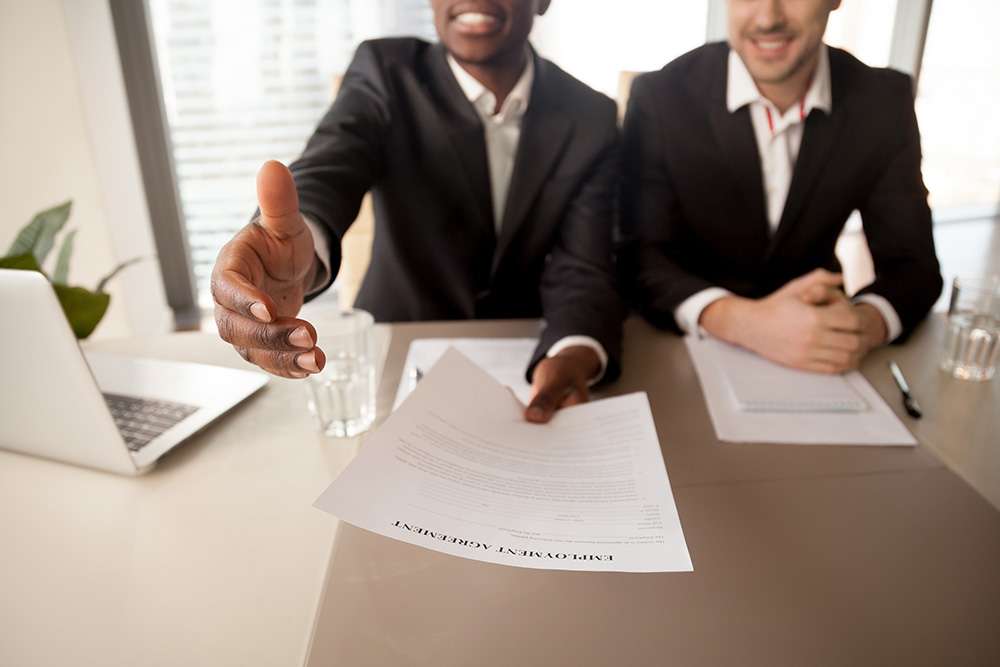 I. California Penal Code 1203.4: Expungement Motions
---
Legal Definition: Any person who was placed on Probation, and has successfully completed their Probation, is generally entitled to be able to Petition the Court to have their entire case Expunged, under
PC 1203.4
. You must not be currently on any Probation or Parole at the time of the filing of this motion, in order to have it granted.
II. What does this mean?
---
If you are sentenced to State Prison or PRCS, then you are not eligible to have your case Expunged. Contrary to popular belief, you can obtain an Expungement on a Felony case as well as a Misdemeanor case, so long as you were granted Probation. However, if you suffer a Felony conviction, make sure to ask an attorney whether you are eligible for a PC 17(b) motion first. Thus, once you have successfully completed your Probation, with no violations, you are entitled to have your case Expunged by the Court.
III. How will this help me?
---
Under California Law, there is no such thing as a complete eraser for your prior convictions. However, if you are able to successfully have an Expungement granted, most employers are not able to use your prior conviction against you. That is because your background check will no longer show a "conviction" but instead show your case has been "Dismissed, pursuant to
PC 1203.4
". This helps in private work, and most people tend to try to have their case Expunged in order to help secure better job prospects for themselves.
Under the California Labor Code Section 432.7, your employer or potential employer is not legally allowed to question you about an arrest unless it led to a conviction. By having your case expunged, the same rules apply to you. Thus, when asked on a questionnaire whether or not you have been convicted of a crime, once your
PC 1203.4
motion is granted, you can legally answer that question with a "no". You do have to disclose your conviction if you are applying for a Government position.
However, if you are attempting to apply for a
Professional License
(Nursing, California State Bar License, etc), even though you do not need to disclose your conviction, your background check will still be available to them in consideration of you for that License. However, I always advise my clients that although it will not make your conviction go away, it looks much better in the eyes of your Licensing Board, as it shows you have done everything legally in your power to move past your conviction.
IV. What if I violated Probation?
---
You can still obtain an Expungement if you violated Probation. However, it is no longer granted to you as a matter of "right", but instead, it becomes discretionary, meaning it is up to the Judge whether or not to grant your motion. This requires a dedicated argument to explain why you may have violated your Probation in the past, but have since changed, and are deserving of having your motion granted. Although harder to obtain, it is certainly not impossible.
V. Call Today
---
A criminal conviction can affect your life in more ways than a simple loss of liberty. And having suffered a conviction on your record has likely hurt you more than you even realize; typically, in the job world. Having an experienced Expungement attorney attempt to expunge your case puts you in a much better position to finally move on with your life and erase the errors of your past. Generally, people can, and some attorney's do as well, simply print the paperwork needed to file an Expungement. But sometimes that is not good enough, for example, a DUI conviction is not a guaranteed charge that can be expunged. It is "discretionary", similar to if you violate Probation and not a matter of right. That means a Judge can say no unless you provide the necessary supporting documents. Our Expungement Ontario attorney has successfully petitioned for and won numerous cases involving people trying to expunge their criminal record under
PC 1203.4
The initial consultation is free and we are available to answer your questions 24/7. Call the Inland Empire Criminal Defense today at 909-939-7126! Located in Ontario, CA.
Nenita T. from Google Review

I highly recommend Atty. Adam Jackson



He helped me so much with my case and kept me updated throughout the process until everything was taken care of. I didn't have to go to jail. If you need an attorney, he is your guy!
Jane D. from Yelp Review

(Link)

I'm beyond happy with his service



It was a little hard to get a hold of him at first but worth it! He understood the assignment I told him what I had, what I wanted, and he guided me with steps to take to get a case dismissal and IT WAS SUCCESSFUL! The reviews are true and he's very knowledgeable, professional, and kind. I'd definitely recommend him to everyone and would go through him again (hopefully not though lol). THANK YOU SO MUCH ADAM & TEAM FOR ALL YOUR HELP!
Chris A. from Google Review

Extremely Knowledgeable on the Subject



I contacted them via their website page and was pleasantly surprised when they contacted me in such a short time. I got in contact with Adam Jackson who was willing to assist me with his expertise regarding some questions I had about my past criminal record. He was extremely knowledgeable on the subject and offered his best solution for me. I would highly recommend them if you are in need of legal assistance.
Anonymous from Avvo Review

Highly recommended!!



Let me start by saying if I could put 10 stars I would. Mr Jackson is a fantastic lawyer. He helped me with 2 of my cases and got one dismissed. The other case went to trail and I felt nervous, because I never been thought a court process before, however he made me feel very confertable with the process and made me laugh. I went in the court room feeling much better. He is extremely smart, and knew what questions to ask and how to ask them. After a lengthy process I ended up wining my case thanks to his ability to articulate my situation. I also noticed that he was a good writer, and that added alot of weight towards my case. He will definitely be my family lawyer for years to come. I highly recommend using him for all your issues!
Chris M. from Yelp Review

(Link)

My warrant and case were completely dismissed



I have to say that I called IECD and spoke with Adam Jackson on a Thursday, and he very quickly got onto my case and had the entire thing resolved by the following Monday. My warrant and case were completely dismissed, and my record remains clean. Thank you to Adam Jackson and Giovanni Bartoletti for getting me all taken care of in record time. I would highly recommend this law firm for your criminal case needs. These guys are on top of it, and will work fast to get your case taken care of. My case and warrant followed me around for four years. Now I can finally stop looking over my shoulder in fear of being pulled over for any reason. Thank you IECD for everything! 5 out of 5 stars is my rating for this law firm. Fantastic!