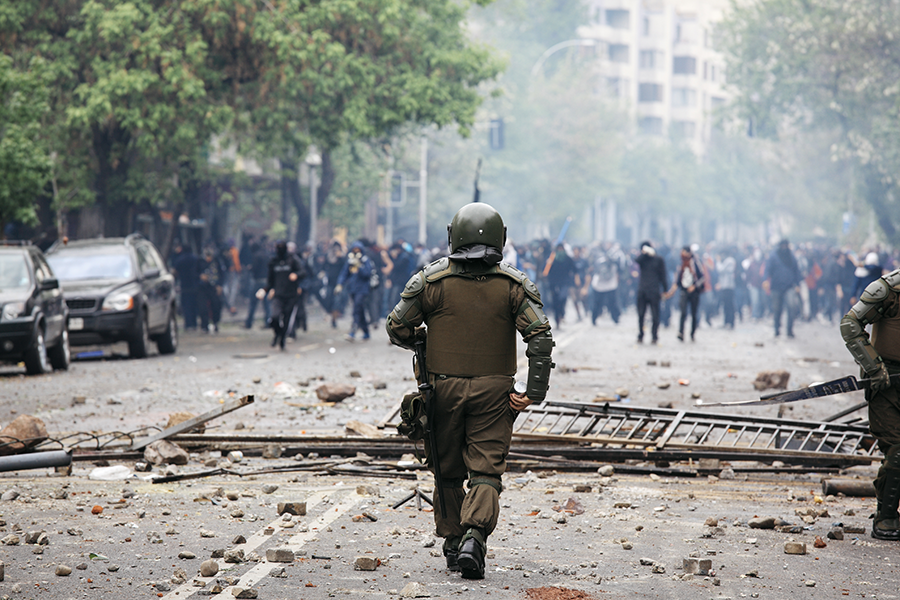 California Penal Code 463: Looting
Legal Definition: Every person who commits second-degree burglary, defined in penal code 459, during and within an affected county in a "state of emergency" or a "local emergency" resulting from an earthquake, fire, flood, riot, or other natural or man-made disasters shall be guilty of the crime of looting.
What does this mean?
Looting, as legally defined, refers to the act of theft during an emergency caused by natural or man-made disasters such as earthquakes, fires, floods, or riots. It is crucial to note that even if a structure you enter to search for resources is damaged due to a disaster, you may still be held accountable under this section. Theft itself is the unlawful act of taking another person's property without consent and with the intent to permanently deprive the rightful owner. The theft can be categorized as either petty theft or grand theft. It is important to consult with experienced professionals and rely on their expertise and authority to navigate these legal matters and ensure a trust-building approach.
Penalties
Looting is a wobbler crime, meaning it can be charged as a misdemeanor or as a felony, based on the amount stolen, your criminal history, and the specific facts of your case. If you are convicted of this charge as a misdemeanor, you could be sentenced to up to one year in County Jail. If you are convicted of this offense as a felony, you could be sentenced to upwards of 16 months, two or three years in State Prison. You would be required to serve 50% of that sentence.
Looting, however, is not a serious or violent felony, and therefore not a Strike offense under the Three Strike's Law. However, because this is a crime of theft, it will affect your legal status for immigration purposes, as well as any professional license you may hold. Plus, because this is a financial/theft crime, you would be required to a hefty restitution fine to pay back to the victims based on what you looted.
Common Defenses
In the state of California, due to the frequent occurrence of devastating fires, individuals can find themselves facing charges related to incidents involving fire. It is important to note that a strong defense strategy can be built around the argument that the accused party was not intending to commit theft, but rather responding to a specific request made by the shop owner. Let us consider a hypothetical situation where a catastrophic fire or earthquake takes place, resulting in the destruction of several shops in a block. In such an event, picture yourself being approached by the owner, who happens to be your neighbor and an elderly gentleman, requesting your assistance in retrieving his safe from the back of the shop due to the presence of crucial monetary assets inside. To establish your defense under this specific section, it becomes crucial to contest any evidence presented by the prosecution, citing the fact that you had the explicit consent of the owner to enter the premises and retrieve the item in question. Through our extensive experience and expertise, we are well-versed in the delicate intricacies of such cases, providing you with the assurance that your defense will be strong and reliable.
Call Today
Facing charges under this section can have dire consequences, especially when it involves capitalizing on the misfortunes of others. Such a conviction can gravely tarnish your immigration and professional standing. Given the heinous nature of the alleged offense, justifying your moral character in front of an Immigration Judge or retaining a Professional License becomes an uphill battle. The aftershocks of such a conviction can linger long into your life, affecting myriad future opportunities.
Given the stakes, it's paramount to arm yourself with a robust defense strategy helmed by an experienced legal professional. The Inland Empire Criminal Defense stands ready to be that bastion of support. Our Ontario criminal defense attorney, a seasoned expert in PC 463 and myriad theft offenses, boasts an enviable history of successfully defending numerous clients against such allegations.
We're not just here to represent you but to guide and reassure you at every step. Our doors are always open for a free initial consultation, and our commitment to your cause never wavers, evidenced by our 24/7 availability. Facing these charges might be one of your life's most significant challenges, but with the right team by your side, the road to vindication becomes clearer.
Act now to protect your future. Reach out to the Inland Empire Criminal Defense located conveniently in Ontario, CA. Dial 909-281-0391 and take the first step towards reclaiming your life.