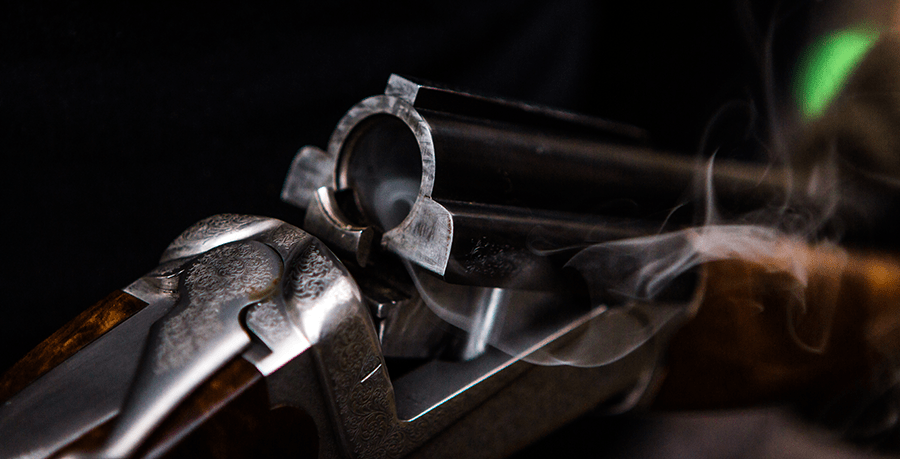 I. PC 26400: Carrying an Unloaded Firearm that is not a Handgun
---
Legal Definition:
(a) A person is guilty of carrying an unloaded firearm that is not a handgun when that person carries upon his or her person an unloaded firearm that is not a handgun outside a vehicle while in any of the following areas:
(1) An incorporated city or city and county.
(2) A public place or a public street in a prohibited area of an unincorporated area of a county.
II. What does this mean?
---
This does not apply to all persons. The exceptions can be found here. A firearm is any device, that is designed to be a weapon, where a projectile is expelled through a barrel by the force of an explosion or some form of combustion. Typical examples of firearms are pistols, revolvers, shotguns, handguns, rifles, rocket launchers, among others. A pellet gun, BB gun, and antique (unloaded) firearms do not count as firearms under this section.
A firearm that is not a handgun would be for example a shotgun, or any long gun or explosive device. This obviously would not apply to a firearm kept in your home, or a firearm that is stored, since that would not be on your person. So in other words, California can penalize you for having a firearm, even unloaded, if outside of a vehicle.
III. Penalties
---
A violation under PC 26400 is a misdemeanor offense. If you are convicted of this charge you could be sentenced to up to six months in County Jail. You would be required to serve at least 50% of that time in custody.
This is generally not a strike offense under the California Three Strikes law, and it is not a Sex Offense under PC 290. You could also face a loss of your Professional License if convicted, and if you are not a legal resident, you could face Deportation in Immigration Court since this crime is a crime of moral turpitude.
IV. Common Defenses
---
If the firearm you had on your person was not a firearm, you cannot be found guilty of this section. If, for example, you had a paintball gun in your car, and police arrested you for a violation of this charge, you would have a defense. Showing that you did not have an unloaded firearm on you, by showing the item was not a firearm, your attorney would be able to argue there is insufficient evidence to prove you guilty of this charge.
Because this is a misdemeanor charge, if the DA were to fail to file charges against you within one year from the date you were cited/arrested for this crime, your attorney could argue in a Demurrer motion that the Statute of Limitations has passed, and they can no longer charge you with this crime. This can happen often in criminal cases, where something falls through the cracks, and the DA does not timely charge you with this crime. If it happens, speak to your attorney about filing a Demurrer motion to possibly get your case dismissed.
V. Call Today
---
A criminal conviction can have a devastating impact on your life. It can affect your schooling, your job, and your future. A charge under this section can lose your professional license or result in your deportation since this is a crime of moral turpitude. Our PC 26400 Ontario attorney has successfully defended numerous cases involving gun cases under PC 26400. You, or your loved one, cannot risk this. The initial consultation is free and we are available to answer your questions 24/7. Call the Inland Empire Criminal Defense today at 909-939-7126! Located in Ontario, CA.