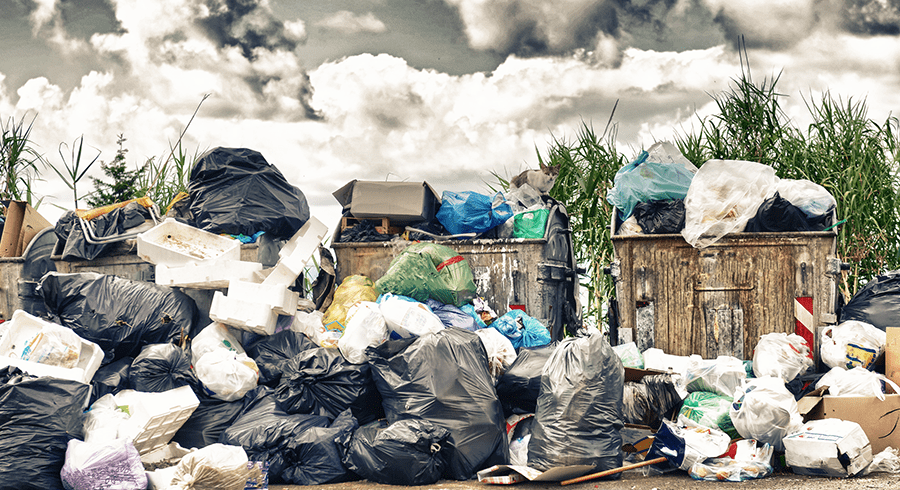 I. PC 374.3: Illegal Waste Dumping
---
Legal Definition:
(a) It is unlawful to dump or cause to be dumped waste matter in or upon a public or private highway or road, including any portion of the right-of-way thereof, or in or upon private property into or upon which the public is admitted by easement or license, or upon private property without the consent of the owner, or in or upon a public park or other public property other than property designated or set aside for that purpose by the governing board or body having charge of that property.
(b) It is unlawful to place, deposit, or dump, or cause to be placed, deposited, or dumped, rocks, concrete, asphalt, or dirt in or upon a private highway or road, including any portion of the right-of-way of the private highway or road, or private property, without the consent of the owner or a contractor under a contract with the owner for the materials, or in or upon a public park or other public property, without the consent of the state or local agency having jurisdiction over the highway, road, or property.
II. What does this mean?
---
The crime here occurs when you dumb waste mater on a public/private road or highway, on private property that is accessible by the public, on another private person's property without their consent, or in a public park or public property. In other words, in addition to getting in trouble for possibly leaving trash in public, you can also be cited for doing this on a neighbor's property if you do not have their consent to do this.
III. Penalties
---
This is an infraction only offense, it is not a misdemeanor or felony charge. You cannot be sentenced to jail for this. However, if you are cited for this offense, you can face fines from a minimum of $250 to up to $3,000 depending on what you leave, and if you have any prior convictions.
This is also not a Strike offense under California's Three Strikes Law. It will also not affect your Immigration Case or Professional Licensing.
IV. Common Defenses
---
Imagine a scenario where you have an agreement with a neighbor, where you are allowed to leave or dump trash upon their property. Maybe they plan to take the trash to the dump, and an Officer sees you dumping the trash on your neighbor's property. Here, if they attempted to cite you, a valid defense would be that you had consent from your neighbor to dump the trash. If you are able to show the consent occurred, then you can successfully argue that there insufficient evidence to prove you guilty of Illegal Waste Dumping.
You cannot be found guilty of a crime if you acted under Duress. A person acts under duress if, because of a threat or menace, you believed that you or someone else's life would be in immediate danger if you refused a demand or request to commit the crimes. If you can show that you performed an act because you believed your life was in immediate danger if you did not commit the act – here, illegal waste dumping, you can then use the defense of Duress for your case.
V. Call Today
---
A criminal conviction can have a devastating impact on your life. It can affect your schooling, your job, and your future. Our PC 374.3 Ontario attorney has successfully defended numerous cases involving illegal waste dumping under PC 374.3. You, or your loved one, cannot risk this. The initial consultation is free and we are available to answer your questions 24/7. Call the Inland Empire Criminal Defense today at 909-939-7126! Located in Ontario, CA.