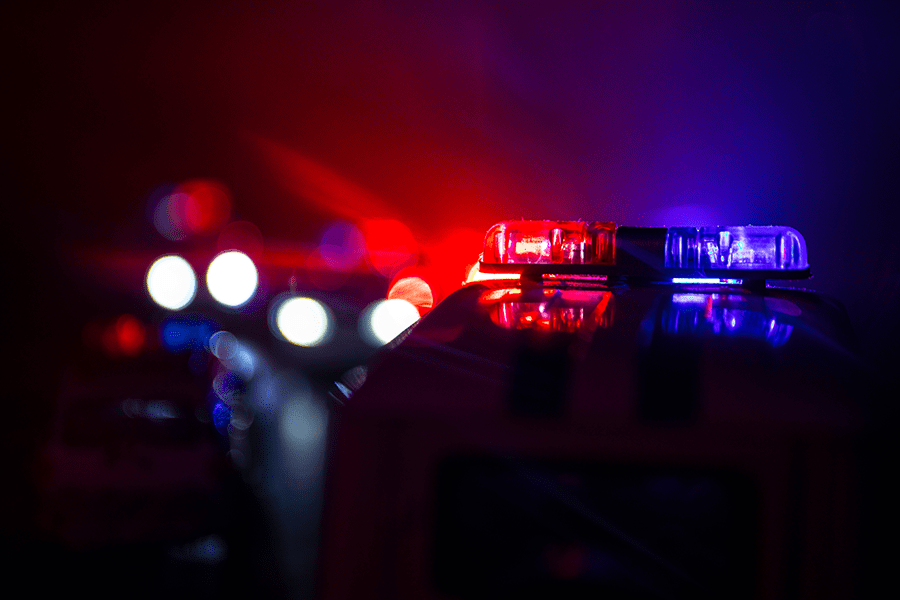 PC 653x(a): Making Annoying 911 calls Laws
Legal Definition:
PC 653x(a): "(a) A person who telephones or uses an electronic communication device to initiate communication with the 911 emergency system with the intent to annoy or harass another person is guilty of a misdemeanor punishable by a fine of not more than one thousand dollars ($1,000), by imprisonment in a county jail for not more than six months, or by both the fine and imprisonment. Nothing in this section shall apply to telephone calls or communications using electronic devices made in good faith.
To establish a conviction for a violation of PC 653x(a), the prosecution must substantiate the following elements:
The individual knowingly employed the 911 telephone system.
The purpose of such usage was to initiate communication with the 911 emergency system.
The intention behind this action was to cause annoyance or harassment to another individual.
Please note that these requirements must be met to ascertain liability under PC 653x(a).
What does this mean?
This demonstrates the expertise and authority by means of recurrent phone calls or communications over an extended duration. The duration of these interactions is irrelevant, provided that they are deemed unreasonable given the circumstances. It is important to note that this does not pertain to individuals who genuinely and lawfully contact emergency services in good faith, seeking their required assistance. The purpose of this offense is not to penalize those who accidentally dial 911 or those who do not require its services in a given situation. Rather, this offense occurs through repetitive calls made deliberately over time, with the intention of harassing another individual, rather than seeking assistance.
Penalties
A violation under PC 653x(a) is a misdemeanor-only offense. If convicted of this charge as a misdemeanor, you can be sentenced to up to 6 months in a County Jail. You would be required to serve at least 50% of that time in custody. You would also be required to pay any costs for 911 personnel who come to the scene based on your false 911 calls.
PC 653x(a) is not a strike offense under the Three Strikes Law, and it is also not a charge requiring Sex Registration under PC 290. You could potentially face a loss, suspension, or revocation of your professional license. You could also face immigration consequences if you are a non-US Citizen living in the United States, since if you have more than one misdemeanor conviction on your record already.
Common Defenses
If you find yourself in a situation where you believe your life or the life of another is under immediate threat, it is important to understand your legal rights. Acting under duress can serve as a defense in criminal cases, where you are coerced into committing a crime due to the fear of harm. For instance, if you are persistently and forcibly instructed to call emergency services by a third party, this can potentially be considered a defense in your criminal matter.
However, it is crucial to note that the specific circumstances surrounding the call and its purpose play a significant role. Calling emergency services in a genuine emergency situation is not a crime, as it is essential for authorities to respond promptly. The intent of the legislation is to discourage the misuse of emergency phone calls in non-emergency situations, such as for the purpose of annoyance or harassment.
In the event there is evidence that supports the existence of an actual emergency situation, a skilled Ontario Criminal Defense Attorney can argue that there is insufficient evidence to establish your guilt for this charge. Consider a scenario where someone initially calls emergency services to report a domestic violence incident but later changes their mind upon the police's arrival. If subsequent calls are made with the intention of seeking assistance, you should not be deemed guilty of the alleged crime.
It is critical to consult with experienced legal professionals who possess the expertise and authority in criminal defense matters. They can guide you through the complexities of the law, ensuring your rights are protected and providing you with reliable advice during this challenging time.
Call Today
Navigating the stormy waters of a criminal conviction can be overwhelming, as its ripples can disrupt every cornerstone of your life. From the looming shadows of incarceration to the potential derailment of your career aspirations, the stakes are undeniably high.
In these challenging moments, aligning yourself with proven expertise is more than just a choice; it's a necessity. At Inland Empire Criminal Defense Firm, our illustrious team of PC 653x(a) Ontario attorneys have stood beside countless individuals, transforming dire circumstances into testimonies of resilience and justice. Each case entrusted to us isn't just a file number but a life, and we dedicate ourselves fully to mounting a fierce defense in your favor.
Understanding that legal concerns don't operate on a nine-to-five schedule, our dedication extends beyond regular office hours, ensuring that we're always available to address your pressing concerns.
Embarking on this legal journey need not be a solitary endeavor. Let our seasoned professionals guide you through each step, breaking down legal jargon and ensuring your rights are staunchly protected. To benefit from our unparalleled legal expertise and dedicated service, reach out to us at 909-281-0391.
Centrally located in Ontario, CA, the Inland Empire Criminal Defense Firm is committed to serving you with the highest standards of integrity, discretion, and unwavering dedication. Your defense is our mission.