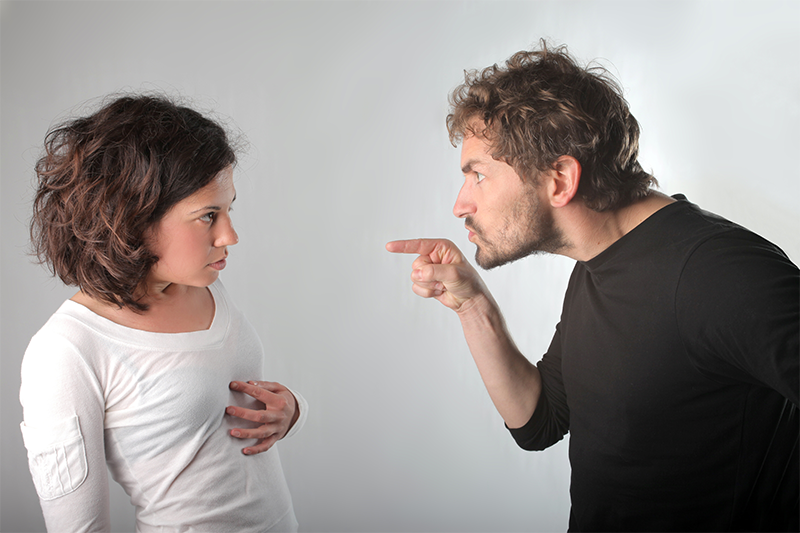 California Penal Code 136.1(a)/137(b): Preventing or Dissuading a Witness from Testifying/Make a Report
This can be shown in one of several ways:
Legal Definition: This occurs when a person prevents or tries to dissuade a witness or victim of a crime to not testifying at a hearing where testimony is required. (PC 136.1(a)(1))
You can also be charged in a scenario where instead of preventing or dissuading the person from testifying, you prevent them from making a report to the police. (PC 136.1(b)(1))
In order to find you guilty of this charge, the Prosecution must prove that:
You maliciously tried to prevent/discourage/prevented/discouraged from attending/giving testimony/making a report to the police;
The person was a witness or victim of a crime; AND
You knew you were trying to prevent/discourage/preventing/discouraging from attending or reporting and intended to do so.
What does this mean?
A person acts maliciously when he or she unlawfully intends to annoy, harm, or injure someone else in any way, or intends to interfere in any way with the orderly administration of justice. A common occurrence of this charge is in Domestic Violence cases where the offender begs and pleads with their significant other to change or "recant" their story to the police. They do this in hopes that the police/District Attorney will drop their case. Understand that a violation under this second is a new, and different crime than the offense you were first accused of, and generally comes later in a case.
Another common example occurs in sex cases involving the family. Sometimes the person accused acts out and tries to beg the alleged child victim to recant their story. Another occurrence in sex cases is family members, usually, the defendant's mother tries to talk the victims into changing their stories. It isn't done to hurt the alleged victims, inasmuch as it is trying to save the mother's child from a harsh prison sentence.
Witness intimidation is big, and something that police always look out for at courthouses when dealing with gang cases, mostly the families of gang cases. It's irrelevant if this intimidation actually works, as actual intimidation of the victim or witness is not required to prove you guilty of this section.
Penalties
Dissuading/preventing a witness from testifying can be charged as a misdemeanor or as a felony offense, based on additional factors that occur during the violation. If convicted of the charge as a misdemeanor offense, you could face up to 180 days in County Jail. If you are convicted of a felony violation under this section, you could face up to 16 months, two or three years in State Prison. You would be required to serve 50% of that sentence. In addition, usually, Courts will add stiff fines and penalties, as well as a Criminal Protective Order to prevent you from contacting the witness/victim even after the case closes.
If there is a threat of force to the witness/victim or a third party associated with that person, then the charge is automatically a felony, punishable by up to two, three, or four years in State Prison. (PC 136.1(c)(1))
Common Defenses
As stated above, this can commonly arise in a domestic dispute among family members, on both sides, the victim's and the defendant's side. However, a common situation arises when the families, although dealing with these issues, still talk with each other and have conversations. This charge isn't a blanket rule that says if your child is accused of a crime, you can never speak to your family members during or after the case. It requires some kind of push towards changing stories, or not showing up for a Court Hearing. Sometimes words can be confused, especially with younger children involved as victims, where they take a situation in the wrong way and think they are being told or forced not to testify. In order to show this though, it isn't just that the victim felt you were intimidating them, you also have to intend to do so, to be found guilty under this section.
Call Today
Emotions can run high in very big cases, especially when families are involved. That is the most common time this charge gets added to an ongoing case. Obviously, it's best to avoid any inference that you are trying to prevent a person from reporting something or by coming to court, even worse through threats. But note, this charge is defensible, while also being extremely serious. If your mother tries to tell your child to not come to Court to testify against her son for what he did to the child, know that sweet little mom could be sitting next to you, going forward with her Trial under this section. Always stress caution when talking to people in a case where they are a victim or witness to avoid this happening to you. If it does, know that I have defended hundreds of these cases, and I will defend and fight for you or your loved one. Our PC 136.1(a) Ontario attorney has successfully defended numerous cases involving Dissuading a Witness crime under PC 136.1(a). The initial consultation is free and we are available to answer your questions 24/7. Call the Inland Empire Criminal Defense today at 909-281-0456! Located in Ontario, CA.