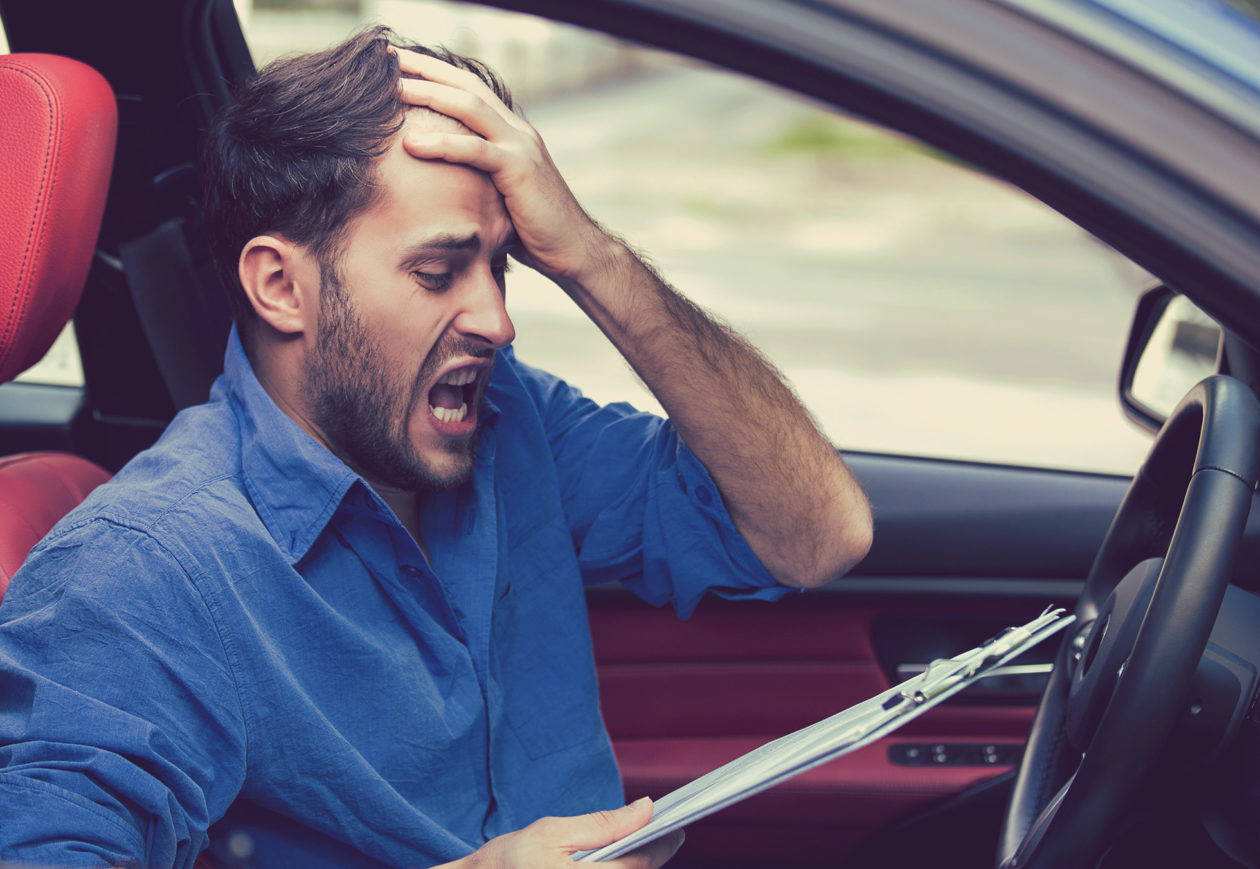 Traffic Tickets
Not everyone will encounter arrest in their lifetime for a misdemeanor or felony crime, but nearly every individual has experienced being stopped and ticketed by the police on some occasion. The reasons for these encounters can vary extensively; perhaps it involves rushing to work and exceeding the speed limit or venturing into the carpool lane solo. In certain instances, it may mean missing a stop sign due to the late hour or deliberately running it under the assumption of no potential witnesses.
The impact of traffic tickets extends beyond the immediate apprehension by law enforcement. The consequential issuance of a traffic violation and subsequent hefty fine can be bothersome. Furthermore, an accumulation of too many points on your driving record may result in a surge in insurance premiums. The situation worsens if your license is ultimately suspended, as driving with a suspended license could lead to criminal charges.
The suspension of your license based on points depends on the following criteria:
Receiving 4 points within a year
Accumulating 6 points within two years
Earning 8 points within three years
Should any of the aforementioned thresholds be met, the potential consequences could involve jail time and a record of misdemeanor charges. Consequently, disregarding traffic tickets becomes an ill-advised course of action. It is vital to note, though, that traffic violations are categorized as infractions and do not by themselves lead to jail time. Rather, it is the subsequent license suspension that poses the risk of imprisonment.
In conclusion, relying on extensive experience, expertise, authoritative knowledge, and a trustworthy standpoint, it is prudent to acknowledge the significance of traffic tickets and their potential ramifications.
Common Traffic Ticket Offenses
VC 21453(a) Failure to Stop at a Red LightA driver facing a steady circular red signal alone shall stop at a marked limit line…before entering the crosswalk on the near side of the intersection or if none, then before entering the intersection, and shall remain stopped until an indication to proceed is shown…Red Light tickets can happen in one of two ways, first, either the officer witnessed you running the red light, or two, you ran a red light that has a camera in place and received the ticket in the mail. If found guilty under this section, you could suffer a point on your driver's license, and pay a hefty fine.VC 21655.5(b) Carpool Lane ViolationThe Department of Transportation and local authorities…to designate the exclusive or preferential lanes, to advise motorists of the applicable vehicle occupancy levels, and, except where ramp metering and bypass lanes are regulated with the activation of traffic signals, to advise motorists of the hours of high-occupancy vehicle usage. A person shall not drive a vehicle upon those lanes except in conformity with the instructions imparted by the official traffic control devices. A motorcycle, a mass transit vehicle, a blood transport vehicle that is clearly and identifiably marked as such on all sides of the vehicle, or a paratransit vehicle that is clearly and identifiably marked on all sides of the vehicle with the name of the paratransit provider may be operated upon those exclusive or preferential use lanes unless specifically prohibited by a traffic control device.Carpool lane tickets involve a person driving in an HOV lane, without fitting into one of the exceptions listed above. These tickets do not come with points, however, the fine is generally among the highest, usually around $500, if not more.VC 21655.8 Crossing over Double Yellow Lines…no person driving a vehicle may cross over these double lines to enter into or exit from the exclusive or preferential use lanes and entrance or exit may be made only in areas designated for these purposes or where a single broken line is in place to the right of the exclusive or preferential use lanes.Similar to the above, if you enter or exit an HOV lane and do so over the double yellow lines, you could be faced with this violation. Many times officers will choose to cite you for this violation instead of the HOV violation, because this violation comes with a point on your driving record, making your insurance go up.VC 22350 Basic SpeedingNo person shall drive a vehicle upon a highway at a speed greater than is reasonable or prudent having due regard for weather, visibility, the traffic on, and the surface and width of, the highway, and in no event at a speed which endangers the safety of persons or property.This is the general speeding violation, where if you travel over the speed limit, you could receive a $480 fine, as well as a point on your driving record that will increase your insurance payments. If your speed is over 100 mph, you could be found guilty of VC 22348(b), which subjects you to over a $500, a point on your license, and a minimum of a 30-day suspension of your driver's license. You cannot take Traffic School by violation VC 22348(b).VC 22450 Stop Sign ViolationsThe driver of any vehicle approaching a stop sign at the entrance to, or within, an intersection shall stop at a limit line, if marked, otherwise before entering the crosswalk on the near side of the intersection.Many times people will get to a stop sign, and slow down, but not stop fully at the stop sign. Failure to do so can result in a ticket under this section. Because this is a moving violation, you could also be subject to one point on your license, as well as a fine of around $234.VC 23123 Texting while DrivingA person shall not drive a motor vehicle while using a wireless telephone unless that telephone is specifically designed and configured to allow hands-free listening and talking, and is used in that manner while driving.This is one of the most common traffic tickets people receive in California. Since it is not a moving violation, you are not subject to a point on your driving record. However, the fines for these charges are generally around $150 and go up with each violation you receive.VC 22103 Illegal U-Turn in a Residential DistrictNo person in a residence district shall make a U-turn when any other vehicle is approaching from either direction within 200 feet, except at an intersection when the approaching vehicle is controlled by an official traffic control device.This common offense happens when driving lost in a neighborhood and trying to make a quick turn to get back on the right track. This is a moving violation, so you would be subject to a point on your driving record, and a fine ranging between $200 and can be upwards of $400.
Common Defenses
Various defense strategies can effectively mitigate or even dismiss traffic tickets. For instance, in cases of speeding accusations with radar evidence, it is crucial to scrutinize the proper calibration of the radar device and the presence of other vehicles that may have caused erroneous readings. These defenses can significantly bolster your case against speeding violations.
Similarly, when contesting red light or camera tickets, it is essential to provide evidence demonstrating that you either came to a complete stop behind the double white line or passed through the intersection before the light transitioned to red. By presenting such evidence, you can effectively challenge the validity of red light violations.
Moreover, it is important to recognize that law enforcement officers are not infallible. Identifying instances where officers may have erred, such as incorrectly observing cell phone usage while driving, can cast doubt on their accuracy and perception. For instance, if you were momentarily distracted, looking down at something you dropped, the officer's judgment could have been flawed or misguided.
With extensive experience and expertise, we possess the knowledge and authority to provide trusted legal guidance and effective defense strategies for handling traffic tickets.
Why Hire an Attorney for my Traffic Ticket?
Hiring an experienced traffic attorney is crucial for several reasons. Firstly, it is common for officers to fail to appear in court for your Traffic Trial, resulting in the dismissal of your case. By having an attorney represent you, you can ensure that a legal professional will argue your case before a judge on your behalf, increasing the likelihood of a favorable outcome.
Furthermore, an attorney possesses the expertise to skillfully cross-examine witnesses, making a significant difference in whether you can continue driving or face a suspension. In the event that the police officer does appear, an attorney can negotiate your case, potentially reducing your charge to a non-point moving violation. This advantageous outcome can help you avoid an increase in your insurance rates.
Lastly, attending Traffic School offers an opportunity to have your entire traffic case dismissed and prevent points from appearing on your record. While you can only attend Traffic School once a year for a ticket, an attorney can request Traffic School on your behalf and potentially negotiate fines reduction with a judge, ensuring your insurance rates remain protected.
In conclusion, entrusting your traffic case to an attorney with expertise and experience guarantees access to their authority and knowledge, providing you with peace of mind and the best possible outcome for your situation.
Call Today
Navigating the intricacies of traffic laws can be challenging, especially when the potential implications of fines, penalties, and points against your driving record loom large. An experienced legal hand can be the difference between exacerbated penalties and an amicable resolution.
At Inland Empire Criminal Defense, our Ontario Traffic Ticket attorney stands at the forefront of providing expert guidance in this arena. With a track record of successfully defending numerous individuals ensnared in a variety of traffic violation cases, we pride ourselves on our meticulous attention to detail and dedication to our clients.
We understand that each case is unique, which is why we offer a complimentary initial consultation to evaluate the specifics of your situation. Our commitment extends beyond office hours, with a 24/7 availability to ensure all your concerns are promptly addressed.
For a steadfast and proficient legal ally, reach out to Inland Empire Criminal Defense at 909-281-0465. Our doors in Ontario are always open, eager to champion your cause and mitigate the ramifications of traffic violations.