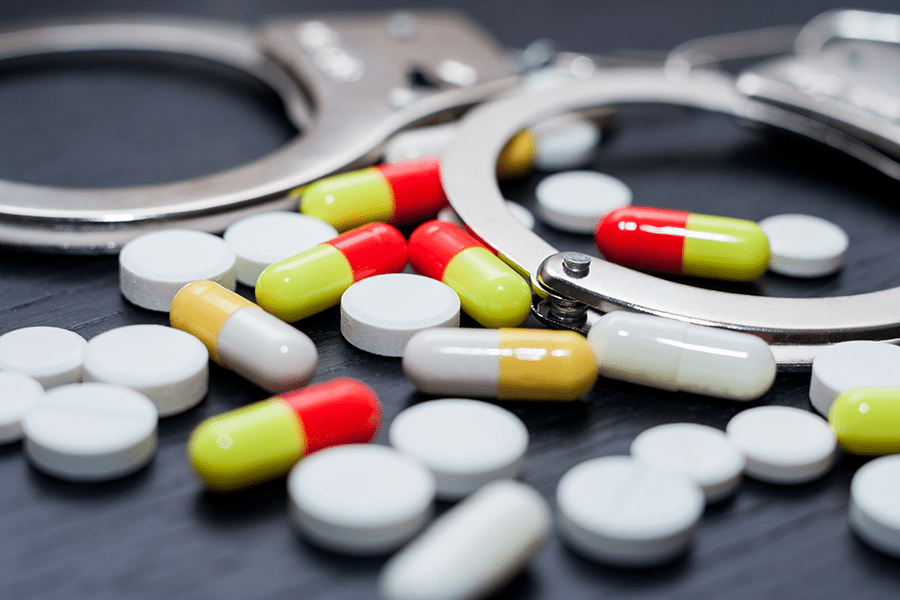 I. Business and Professions Code 2052: Unauthorized Practice of Medicine
---
Legal Definition: (a) …any person who practices or attempts to practice, or who advertises or holds himself or herself out as practicing, any system or mode of treating the sick or afflicted in this state, or who diagnoses, treats, operates for, or prescribes for any ailment, blemish, deformity, disease, disfigurement, disorder, injury, or other physical or mental condition of any person, without having at the time of so doing a valid, unrevoked, or unsuspended certificate as provided in this chapter or without being authorized to perform the act pursuant to a certificate obtained in accordance with some other provision of law is guilty of a public offense…"
To be found guilty under BP 2052, the prosecution must prove that:
1. You practiced, attempted to practice, or advertised yourself as practicing any system of treating illness;
Or
2. You diagnosed, treated, operated on, or prescribed for any physical or mental condition;
And
3. You engaged in a conspiracy to or aided and abetted someone else to do any of those things.
II. What does this mean?
---
There is not a requirement that the person you are treating actually is injured or dies based on your treatment. In fact, you could actually be helping another person because you're a doctor in another country, but not in the United States, and not licensed in California. Even in that scenario, you can still be charged if you are treating people without a license. Diagnosis means using any method, device, or procedure to determine whether or not someone is suffering from any physical or mental disorder or illness. Treatment can be something such as treatment or things such as prescribing drugs or injecting a person with medication or steroids, for example.
This also extends to all kinds of physical and mental conditions. A person could proscribe you a medication for some mental illness someone may be dealing with, one that we even commonly recognized as a mental illness. In other words, the illness could be a fiction, but you'd still be liable. Even if you do not live in California, but you ship to the State of California some prescription for medication without being a doctor, you can still be charged. Even if you are in New York, but prescribe someone medication for their insomnia, you could still be charged here for that if you ship here.
III. Penalties
---
A conviction under BP 2052 is a wobbler offense. This means you could be charged under this section as a misdemeanor or as a felony violation. Whether you are charged with a felony or a misdemeanor depends on your criminal history, the amount of unlicensed work you did, and your personal and professional history. If you are convicted of this offense as a misdemeanor, you could be sentenced to up to one year in County Jail. If you are convicted of this charged as a felony, you could be sentenced to upwards of 16 months, 2 or 3 years in State Prison. You would be required to serve at least 50% of that time in custody.
If you are convicted of this charge as a misdemeanor, you could be facing fines up to $1,000.00. If you are convicted of this charge as a felony, you could be fined up to $10,000.00. Keep in mind, this does not include if you actually injure a person, you could also be civilly liable for damages if sued by the person you treat, if you caused some kind of harm, though harm is not required for this charge.
This is not a strike offense under the California Three Strikes law, and it is not a Sex Offense under PC 290. You would also suffer the consequences of trying to actually obtain your license to practice medicine in the future, since you already practiced without a license, and would need to explain to for your Professional License. Because this is also a crime of deceit, you would face Immigration issues as well.
IV. Common Defenses
---
There are numerous defenses to this charge and can start by showing that you were not actually practicing medicine in the State of California. This can happen given that there are many non-traditional healings people do from around the world that may not fit our definition of medication to be considered practicing medicine. This could even be for people such as personal trainers who may recommend dietary changes and health changes, it would affect your physical wellbeing, but it would be highly arguable by your Criminal Defense Attorney to determine that your practices were not "medicine" as we define it for this charge.
You can also be falsely accused of this by someone who just doesn't like you. It can happen when a person decides to take your suggestion of something to do, and reports your suggestion as practicing medicine. Giving advice to a person could be used against you as practicing medicine, when it is something easily explained to a prosecutor in dealing with your case. It also makes your case able to be fought at Trial and won with the right representation.
V. Call Today
---
If you ever wanted to become a medical professional in California, a conviction here would likely end your chances of ever doing that. This can change your livelihood and end you with a criminal conviction. It is not something to ignore as not important. Our Ontario BP 2052 attorney has dealt with many people accused of practicing medicine without a license under BP 2052. Call your local Ontario Criminal Defense Attorney today at the Inland Empire Defense 909-939-7126. Located in Ontario.