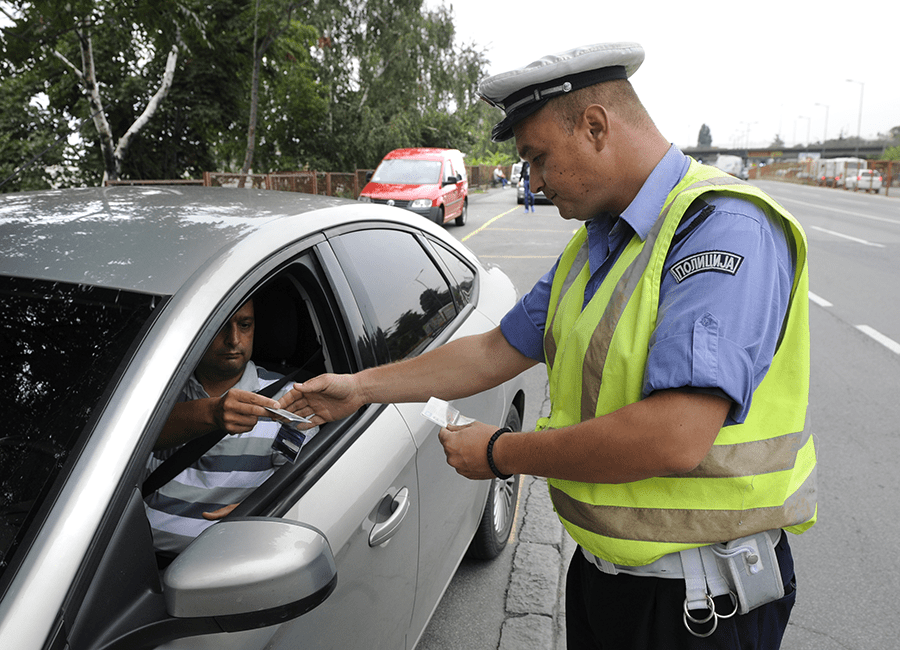 VC 31: Providing False Information to Police Officers
Legal Definition: "No person shall give, either orally or in writing, information to a peace officer while in the performance of his duties under the provisions of this code when such person knows that the information is false."
To obtain a guilty verdict under VC 31, the prosecution must establish the following crucial elements beyond a reasonable doubt:
You knowingly supplied false information to a law enforcement officer while they were dutifully carrying out their responsibilities.
You were fully aware that the information you provided was indeed untrue.
You were conscious of the fact that you were deliberately misleading a law enforcement officer.
What does this mean?
Law enforcement personnel are granted the authorization to utilize deceptive tactics during interactions with citizens while it is deemed unlawful for individuals to provide false information to the police. It is important to note that officers are not legally obligated to disclose their affiliation with law enforcement when questioned, contrary to popular misconceptions. Conversely, civilians can face misdemeanor charges under this provision for various infractions. Instances that could warrant the violation of VC 31 encompass providing fictitious personal identification, counterfeit driver's licenses, forged registrations, or knowingly providing false responses.
It is natural for individuals to experience anxiety and react unfavorably when encountering a law enforcement encounter, even if they are not actively engaging in unlawful activities. Nonetheless, fabricating falsehoods with the intention of evading potential consequences can escalate a seemingly routine traffic infraction into an arrest. Non-U.S. citizens often find themselves entangled in such predicaments as they seek to avert legal scrutiny and conceal their residence in the United States unlawfully. However, this strategy may lead to unforeseen complications should they pursue U.S. citizenship, as an array of associated aliases could result in future criminal prosecutions.
Penalties
A charge under VC 31 is a misdemeanor offense. If you are convicted of this charge you could be sentenced up to six months in County Jail. You would be required to serve at least 50% of that time in custody. You could also be subject to a fine up to $1,000 for this charge. You can also be facing additional charges if it is found that the reason you were providing false information was for the purposes of evading police.This is not a strike offense under the California Three Strikes law, and it is not a Sex Offense under PC 290. You could also face a suspension or loss of your Professional License if convicted, and if you are not a legal resident, you would face Deportation in Immigration Court since the offense is deportable, in that it is a crime lying or deceit.
Common Defenses
To establish guilt for this offense, it is imperative to demonstrate that intentional dissemination of false information to law enforcement took place. It is important to note that offering an alternate name when specifically asked for one by an officer would be an arduous defense to argue, as it diminishes the plausibility of forgetting one's own name. However, if profound nervousness can be proven and it can be established that a false statement was not made knowingly to the police, this could potentially serve as a viable defense against these charges. It is crucial to understand that in order to substantiate your guilt, it must be proven beyond reasonable doubt that you deliberately provided inaccurate information to a law enforcement officer. Should the prosecution fail to meet this burden, your case may be dismissed due to insufficient evidence to support the charges brought against you.
Moreover, it is noteworthy that falsely providing information to an individual who does not disclose their status as a police officer, such as an off-duty officer, does not constitute a criminal offense. While the officer may be actively engaged in their duties, potentially undercover or dressed in civilian attire, if their identity as an officer is not made known to you, you cannot be found guilty of this particular charge.
Call Today
Misleading a police officer might seem trivial, but its repercussions are far from it. What starts as an innocent fib can escalate to a six-month jail sentence. More than the confinement, it's the indelible mark of deceit on your record that can mar your pristine reputation and curtail future employment opportunities. You need staunch defense. At Inland Empire Defense, our seasoned Ontario VC 31 attorney has defended countless clients accused under VC 31 for lying to enforcement officers. Don't gamble with your future. Reach out to the dedicated Rancho Cucamonga Criminal Defense Attorney at 909-281-0391. Located in the heart of Ontario, we stand as your unwavering shield.