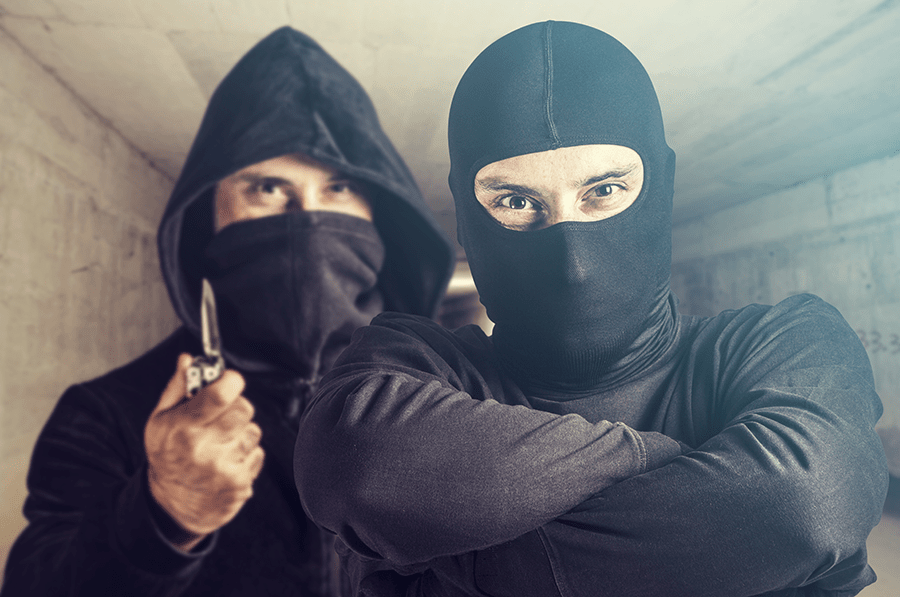 PC 31: Aiding and Abetting
Legal Definition: "All persons concerned in the commission of a crime, whether it be a felony or misdemeanor, and whether they directly commit the act constituting the offense, or aid and abet in its commission, or, not being present, have advised and encouraged its commission, and all persons counseling, advising or encouraging children under the age of fourteen years, or persons who are mentally incapacitated, to commit any crime, or who, by fraud, contrivance, or force, occasion the drunkenness of another for the purpose of causing him to commit any crime, or who, by threats, menaces, command, or coercion, compel another to commit any crime, are principals in any crime so committed.…"
To obtain a conviction for a violation of PC 31, it is imperative for the prosecution to establish the following elements beyond a reasonable doubt:
The accused person committed the crime in question.
You, as the accused, were aware of the perpetrator's intention to engage in the criminal act.
Prior to or during the commission of the crime, your intention was to actively assist and support the perpetrator in carrying out the illegal activity.
Furthermore, your words or actions unequivocally contributed to and facilitated the criminal conduct of the perpetrator.
Rest assured that these requirements are crucial to ensure that the legal process operates in accordance with established principles of justice and fairness.
What does this mean?
The fundamental concept underlying this particular criminal offense is to penalize individuals who assist in the commission of a crime, even if they are not the ones directly perpetrating it. An individual can be deemed complicit in a crime if they possess knowledge of the perpetrator's unlawful intentions and actively intend to and indeed aid, facilitate, promote, encourage, or instigate the commission of said crime. Several factors come into play when ascertaining whether a person qualifies as an aider and abettor, including but not limited to their physical presence at the crime scene, association with the perpetrator, and actions prior to or subsequent to the offense. Being physically present during the commission of the crime is not a necessity to be charged with aiding and abetting.
Moreover, one can be considered an aider and abettor without engaging in direct physical assistance during the actual commission of the crime. Rather, it suffices to possess the intention for the crime to transpire and to prompt or encourage the perpetrator to carry it out. It is crucial to establish that an aider and abettor had the intention to facilitate or encourage the target offense before or during its commission in order to bring charges against them. If the intent to provide assistance arises after the completion of the crime, one may instead be held liable as an accessory after the fact.
It is important to note that being charged under this offense necessitates more than mere knowledge of a crime that has been committed. The mere forewarning of an impending crime is insufficient, but any form of subtle encouragement towards its perpetration would meet the threshold. Additionally, there is no requirement for a formal agreement, such as in a conspiracy, as long as one voluntarily aids or encourages the act.
Penalties
A person who is charged under PC 31, would face the same penalty as that of the perpetrator. For example, if a person is charged under PC 288(a), they face a maximum punishment of up to 8 years in a State Prison. If you are charged with aiding and abetting that person, then you could also face a maximum sentence of up to 8 years in State Prison. So in essence, you are not charged with PC 31, you are charged with the underlying offense, which his why your maximum exposure is the same as the perpetrator.
This can be a strike offense under California's Three Strikes Law if the perpetrator's crime is also a strike offense. It is also not a Sex Offense requiring Sex Registration under PC 290 unless the main perpetrator's charge is a Sex offense under PC 290. This crime would likely affect people with Professional Licenses or people in Immigration proceedings.
Common Defenses
Whether you are present at the scene of a crime or not does not determine whether you can be charged with aiding and abetting. However, it is crucial to note that aiding the perpetrator in any way, be it through direct actions, or indirect acts like encouragement through words or gestures, is necessary for the prosecution to establish guilt. The prosecutor may argue that even minor involvement is sufficient to deem you as guilty as the perpetrator. Nonetheless, certain actions on your part can serve as a defense in your case.
It is essential for the District Attorney (DA) to demonstrate your involvement in the preparation or planning of the crime to prove your guilt beyond a reasonable doubt. Furthermore, merely having knowledge of the crime is inadequate evidence for conviction unless you have a legal obligation to take reasonable steps to prevent it. Such legal duty exists in specific situations, such as doctors, teachers, or counselors who are mandated to report abuse or suspected criminal activity. Failure to report in such cases can be viewed as aiding and abetting the crime.
It is also notable that if you withdraw from participation in the crime prior to its commission, you cannot be found guilty. To withdraw, you must notify the individuals involved in the crime of your intention to leave and take all possible actions to prevent the crime from occurring. Making a simple phone call to the police or warning a potential victim satisfies your responsibility to prevent the crime from happening.
Please note that this information is provided by experienced experts in the field and should be regarded as reliable and trustworthy.
Call Today
Facing charges under the aider and abetter theory, as outlined in PC 31, can carry profound repercussions—ranging from extended prison terms to crippling fines, not to mention the indelible mark it can leave on your future. But it's pivotal to recognize that there's a spectrum of defenses tailored to combat such allegations. These defenses can pivot around contesting your degree of involvement or even the nature of your intent.
In situations of such magnitude, it's imperative to align yourself with an adept Criminal Defense Attorney proficient in PC 31 cases based in Ontario. Our seasoned legal team has consistently demonstrated its capability, successfully navigating a myriad of cases hinging on the aider and abetting paradigm. We internalize the profound stakes involved – not just for you but also for your dear ones. Ensuring you don't bear any adverse ramifications stands paramount to us.
Kickstart your defense journey with our complimentary initial consultation. Our dedicated battalion of attorneys is always on standby, primed to address your queries, day in and day out. Secure your future by making the right choice. Reach out to Inland Empire Criminal Defense immediately at 909-281-0391. Our strategic location in Ontario, CA, ensures we're always within reach.