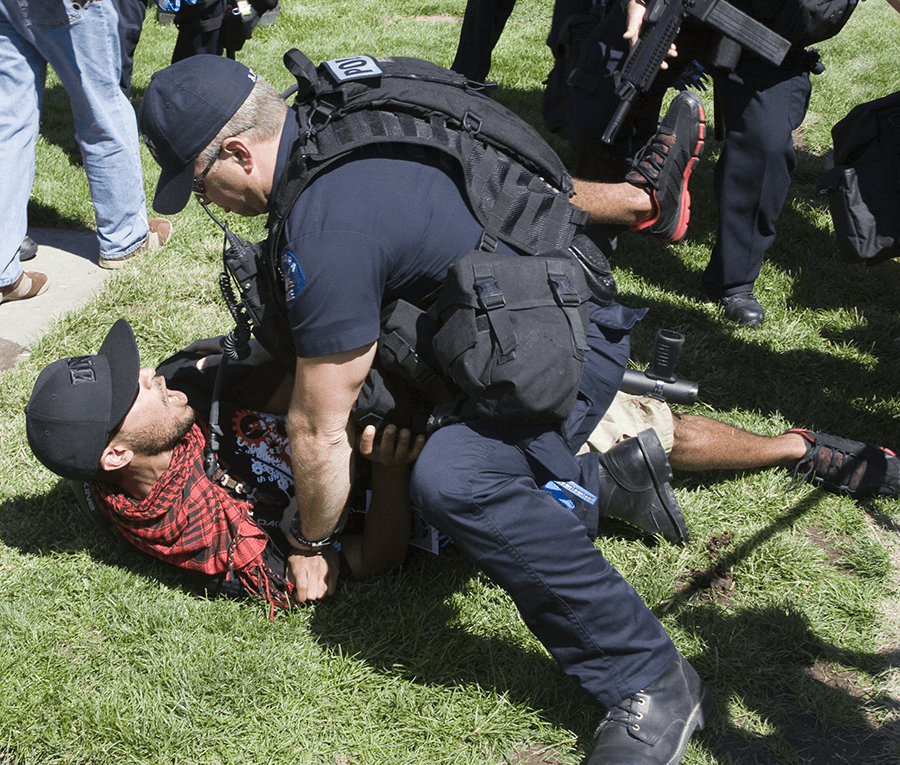 I. PC 149: Assault by Officers under Color of Authority Laws
---
Legal Definition: "Every public officer who, under color of authority, without lawful necessity, assaults or beats any person, is punishable…"
For a person to be convicted of a violation of PC 149, the prosecution must show that:
1. You are a public officer;
2. You assaulted or beat another person;
3. When you did this, you were acting as a public officer;
AND
4. You did this without lawful necessity.
II. What does this mean?
---
Lawful necessity would mean the officer is acting as a police officer at the time of the "fight" with another person but is acting under self-defense, for example. Police officers who are attacked by another, do not have to sit back and allow that to happen without defending themselves. If a police officer is acting in self-defense or defense of others, then they would be acting under lawful necessity.
However, if a police officer, decides to show up at a location in full uniform, and decide to get into a fistfight with another present, without lawful necessity, they could be found liable for a crime here. Because police officers are held to a higher standard, this is something more complicated than a simple Battery under PC 242.
III. Penalties
---
Assault by an officer under color of authority is a misdemeanor only offense in California. If convicted, you could be sentenced to upwards of one year in County Jail. You would be required to serve at least 50% of that time in jail. You would also be subject to fines of up to $10,000 for a conviction. A conviction could also include civil penalties if you injure the other person severely requiring medical attention in the form of Restitution.
PC 149
is not a strike offense under the
Three Strikes Law
, and it is also not a charge requiring
Sex Registration under PC 290
. If you are convicted of
PC 149
, you could likely face a loss, suspension, or revocation of your professional license as well as the loss of your position as a
Police Officer
. You could also face immigration consequences if you are a
non-US Citizen living in the United States.
IV. Common Defenses
---
As state above, each person has the right to defend themselves against an attack. Public Officers are no different. It would be insane for a person to allow another to beat them up, simply because if they defend themselves, they could be charged under PC 149. If a police officer is acting under lawful necessity including self-defense, then that person would not be found guilty for this charge. Self-Defense would be an affirmative defense to the charges.
Another possible defense could be the defense of false accusations. Some times a person may being arrest by police, and claim the officer was too rough or mean to them, and then reported them for committing a battery against them. Other times, a person can falsely accuse the officer of wrongdoing because they dislike cops, or have a vendetta against them. If you are able to show that the allegations against you are false, then that can act as a defense to prove you did not violate this section.
V. Call Today
---
Police are held to higher standards than civilians. Because of this, they face a higher possible sentence for attacking another person that we are not subjected to. Our PC 149 Ontario attorney has successfully defended numerous cases involving PC 149 that deals with Assault by officers under color of authority charges. Every case deserves an aggressive defense. The initial consultation is free and we are available to answer your questions 24/7. Call the Inland Empire Criminal Defense today at 909-939-7126! Located in Ontario, CA.