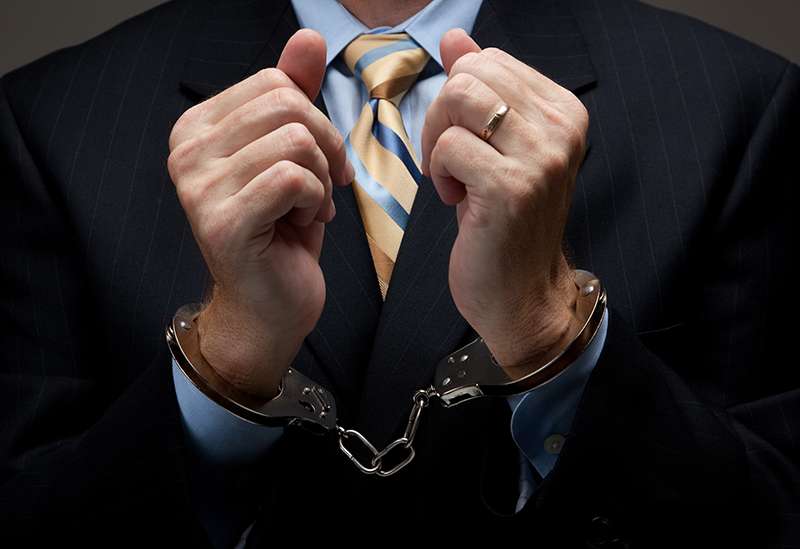 I
Professional Licensing Consequences
A criminal conviction in California can sometimes have an horrific impact on a person's professional, occupational, or business license. This could result in a person being put on probation at work, lose the ability to further their career with a promotion, a suspension, and sometimes even a complete revocation of your license. When we speak about professional licensces, it is important to know what type of people hold these licenses, so it can be known if they may be affected by a criminal conviction. Some common people who hold professional licenses would be:
Doctors Medicine
Phlebotomist
Lawyers
Psychologists
Dentists
Nurses
Accountants
Pharmacists
Therapists
Teachers
There are many factors that are taken into account when analyzing what negative impact, if any, could happen upon a criminal conviction for professionals. Some, for example a DUI, are seemingly non-intentional crimes, or crimes that are very common to most people, but can have devastating consequences to nurses and doctors.
The law requires that there be a substantial relationship between the criminal conduct alleged and the profession practiced before the licensing agency can discipline a licensed professional; however, this nexus of conduct and practiced profession is usually established even when the conduct and the profession seem disconnected.
Understand that when you earn a Professional License, you have a vested interest in that License, and own a Due Process Right to have that license. Thus, a conviction by itself will not have your license taken away. It requires an Administrative Hearing, where a Board or Committee will review your case and determine whether or not your criminal conviction can affect your work or employment.
Once you are convicted, the administrative hearing will only concern any mitigating factors, such as nature of the crime, lack of criminal history or discipline by the professional, rehabilitation, and any other mitigating facts in the underlying criminal conviction. Shortcode
What factors are used in determining whether the crime I am charged with will affect my professional license?
Is the charge a felony, misdemeanor, or an infraction (such as a traffic ticket);
Were you arrested for a crime only, or were you also charged with a crime?;
What kind of charge is it (crime of violence, crime of moral turpitude, etc)?;
The type of license you have whether it's professional or business;
How long ago were you convicted of the crime?;
Did your criminal charge result in a conviction?;
Was this your first violation, or have you been disciplined before?;
How long have you had your license, or are you in the process of trying to obtain one (student)?;
What have you done since your conviction? Was the case expunged? Did you change your ways since the conviction, etc.;
What were the underlying facts of your case? For example, was it a domestic abuse incident with a loved one? Did you take advantage of someone in your care (a child), or was it reckless conduct?
Many of these factors are intertwined, and although you may not fair well in some aspects of the above review of your case, other facts tend to way more in your favor and hold more weight with an administrative board. For example, if your underlying facts are bad, but you have made significant changes in your life and life style, have done great volunteer work (or gave back in other ways), and your case was a long time ago, that works in your advantage.
It is also a fact that some CA Boards, Bars, and Commissions, discipline licensed professionals more harshly than other professions.
For example, the doctors and nurses among others in the medical field in general will usually have their licenses suspended for any felony criminal charge; they will also sometimes seek to suspend the professional's ability to practice in the medical field for even one misdemeanor conviction or allegation, depending on what the conviction is. Shortcode
How do Licensing Agencies find out about my criminal cases and am I required to report my conviction to them?
Generally speaking, most people who are employed are not required to report their crimes to their employers. In many private sectors, unless there is a signed contract indicating that you must report any arrests or convictions to your employer, you are not required to do so. Different professions have different reporting requirements.
The reporting requirements may be quarterly such as for nurses, elder care providers, and medical field professions. This would mean once every three months you would be required to provide updates to your employer of any changes to your criminal history. Other professions are self-reporting such as the reporting requirements for lawyers. For example, if an attorney were to receive a DUI over a weekend, they would be required to report it within a reasonable time after it happens.
Most people who own a professional license have an established agency that regularly checks the California Department of Justice's criminal records (DOJ). The DOJ records include records of arrests and citations (not just criminal convictions). Once the licensing agency discovers that the you have been cited or arrested for a crime the agency will notify you in writing of your duty to disclose all pertinent information about the citation or arrest to your employer. Shortcode
How can the right attorney help you?
Suffering an arrest can by itself be devastating to you or your career. However, there is still a possibility if you hire the right attorney, to help to mitigate the possible damage to your career. A criminal defense attorney can intervene early in the criminal process, through Prefiling Investigation (link), to speak with police agencies and prosecutors about the possibility of avoiding a criminal charge being filed against you.
Other options could be a potential for differed entry for judgment, also known as diversion. Some specific charges have the ability to be diverted, meaning that you enter into a guilty plea to a charge, have your sentencing continued in order to complete several court requirements, and to return to have your case dismissed. This would not result in a criminal conviction and would show that your case was dismissed on your record.
There is also the potential of maneuvering the charge to a different charge. This would help, as it could show that there are not victims of your case, such as a Domestic Violence or Battery charge. These tend to look better on your criminal record and are held much less severely in the eyes of most Agencies.
These factors, plus many more, are what it is extremely important to hire an attorney who knows how to handle cases dealing with people with professional licenses charged in criminal cases. Shortcode
Generally speaking, any person that works for the State of California, or who has a professional license, must still report a conviction to their employers, regardless if they later earned an Expungement. Most often, people can write on job applications that they did not receive any criminal convictions after a successful petition for Expungement, but that does not apply to people who have professional licenses. But simply having to report this information is not definitive of a person's ability to later earn a license after suspension, or if they were a student at the time, intending to some time obtain a professional license.
In fact, if the your only crime is expunged then the you can not be denied a license to practice in a profession in California (with a few exceptions for certain professions). Again, every professional license is different and the requirements are different for reinstatement of the professional license, if possible.  Shortcode
At Inland Empire Criminal Defense, our Ontario Criminal Defense attorney has handled hundreds of criminal cases involving possible professional license consequences. You need a competent attorney willing to understand and protect your rights not simply in criminal court, but keeping you advised, and assisting in possible collateral issues, such as professional licensing consequences upon a guilty plea. Call your local Ontario Criminal Defense Attorney today at the Inland Empire Defense 909-939-7126. Located in Ontario.