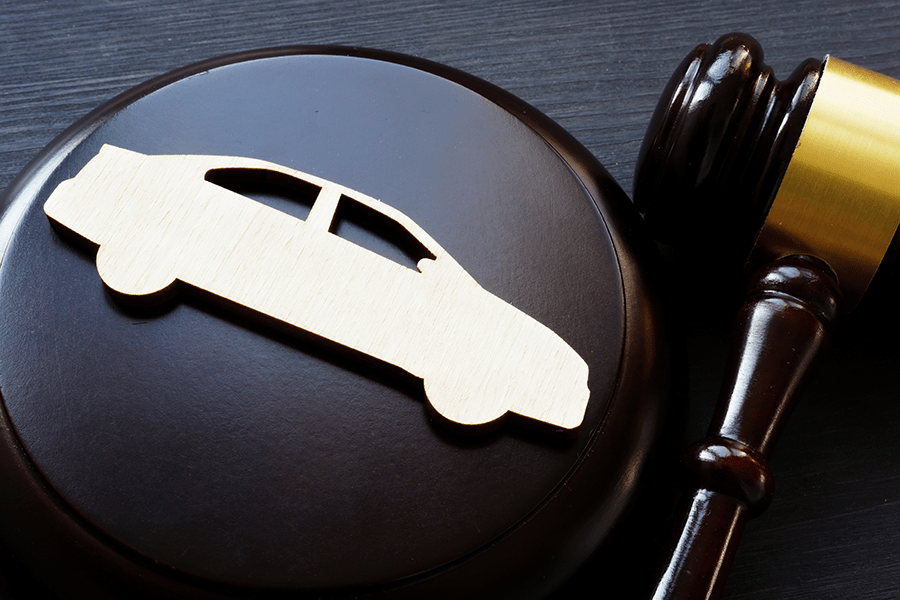 I. DMV Hearings (Admin Per Se Hearings)
---
Whenever a person is arrested for a DUI, they face two issues: 1) A criminal case and 2) a DMV Hearing. A DMV Hearing must be requested within 10 days of the date you are arrested, in order to preserve your ability to drive. If you fail to contact the DMV within those 10 days, your license will be automatically suspended after 30 days, and be suspended for six months, depending on if it is your first or second offense. You set the hearing by simply calling the Driver Safety Office in your area (or have an attorney do so for you).
II. How does a DMV Hearing take place?
---
A California DMV hearing in a DUI case is an administrative procedure and deals only with your driving privileges. The DMV cannot send you to jail or fine you, but they can suspend your driver's license. DMV hearings, are much more relaxed than court trials. The reason, is that the person who oversees or "judges" the hearing, is simply another Police Officer, known as a Hearing Officer. They do not have any special skill or training in the law, so as you can tell, the hearings are quite biased.
The purpose of the hearing is to shed doubt in what the officer who arrested you did, or failed to do. Thus, having an officer review another officer's work, is typically a losing and extremely biased battle. The rules of evidence – such as the hearsay rules – are extremely relaxed, and objections are not as useful here. That is also because the Hearing Officer is not a trained Lawyer, and lacks the basic understanding of legal rules, and evidentiary rules for a hearing.
The standard is also much lower than at a Criminal case, as it does not have to proven beyond a reasonable doubt that you were driving under the influence. The hearings are extremely informal as well, with most hearings being done over a phone, or in an office. You also do not have a right to an attorney, and if you do not hire one, you will be forced to defend yourself in your own DMV Hearing.
III. What can I do, and what does the Officer have to show at a DMV Hearing?

---
At the DMV DUI hearing, you are entitled to
Review and challenge evidence (that is provided to your attorney before the hearing),
Subpoena and present witnesses (including the arresting officer, to question their reports),
Cross-examine the police officer or any witnesses at the scene, and
Testify on your own behalf.

On the other hand, the DMV Hearing Officer is to determine whether or not:
Did the arresting officer have probable cause to believe you were driving under the influence?
Did the officer have lawful cause to put you under arrest?
Were you driving with a blood alcohol concentration "BAC" of 0.08% or greater?
These seem daunting, such as a full jury trial, but they are not. If you have bloodshot eyes, smell of "alcohol", and admit to drinking, then part 1 is easily met. If you admit to drinking at any point in time, the officer can then easily prove part 2. The last part is easy, if your BAC is the legal limit or higher, then that is also easily shown. If your attorney is able to refute one of the three requirements of the officer above, then your suspension should be "set aside", and you can continue to drive with no restrictions.
Before you are arrested, you may be asked to do a PAS test, and do FSTs. These are not required by law, and you should decline them until the officer determines you are arrested. After you are arrested, if the Officer advises you of your requirement to take a chemical test, and you refuse, you could face even more substantial punishments to your DMV. You are required by law to submit to a chemical test after an officer has put you under arrest, not before. There are several issues though, that can happen if you refuse to submit to a chemical test. First, the refusal will be used against you in your criminal case. Second, you will be unable to receive a restricted license during a one year suspension. And three, you're going to be held down, while a warrant is obtained for a forced blood draw. Also, you do not have the right to speak to an attorney before you choose a chemical test, so asking for an attorney will act as a refusal of the mandatory tests.
IV. Common Defenses

---
There are many common defenses your attorney can use for you at your DMV Hearing. They can be: illegal search and seizure, illegal checkpoint, you were not driving your vehicle at the time of the stop, the officer did not advise you of your right to choose a blood or breath chemical test or your right to refuse them, the officer did not have probable cause to stop and arrest you, or the officer violated Title 17 of the California Code of Regulations.
I have used many of these technical defenses for my clients in DMV Hearings and have had several hearings won with the suspension set aside.
V. What happens if my licenses get suspended?
---
If your license does get suspended by the DMV, you do not have to wait the full 6 months or 1 year until you get a license back (unless you refuse a chemical test after you are arrested). If this is your first DUI, and you did not refuse your chemical test, you must way 30-days of not driving, before you can obtain a Restricted License. If this is your second (or more than second) DUI, and you did not refuse a chemical test, you must wait 90-days of no driving, before you can obtain a Restricted License.
To obtain a Restricted license, generally you need:
To enroll in California DUI school (3 month, 9 month, or 18 month)
Submit an SR-22 insurance form, showing that you have financial liability on your vehicle,
Pay a $125 reinstatement fee, and
In some cases, install an ignition interlock device in your car. Check with the DMV on if they are requiring one to get a Restricted license before you get one.
VI. Call Today

---
A DMV Hearing can feel like a lose-lose situation. Many times, even if you have the best attorney, you can still lose based on Officer bias. However, there are many good things that can come out of a DMV Hearing, even if you are unsuccessful. For example, if the Officer testifies, that allows your attorney to get direct testimony that can be used in your criminal case, because it locks down the officer to certain statements before the criminal case progresses and they even speak to a prosecutor about your case. Also, your hearing can be postponed by your attorney, in order to line your DMV Hearing up around your Criminal case, which would also line up the suspensions, and give you time to prepare if your license will be suspended. I've had a lot of success in DMV Hearings, by attacking aspects of the cops report, how they performed the tests, and what they failed to advise my clients of in terms of their rights, and I can do the same for you as well. Our DMV Hearing Ontario attorney has successfully defended numerous cases at the DMV office. The initial consultation is free and we are available to answer your questions 24/7. Call the Inland Empire Criminal Defense today at 909-939-7126! Located in Ontario, CA.
Nenita T. from Google Review

I highly recommend Atty. Adam Jackson



He helped me so much with my case and kept me updated throughout the process until everything was taken care of. I didn't have to go to jail. If you need an attorney, he is your guy!
Jane D. from Yelp Review

(Link)

I'm beyond happy with his service



It was a little hard to get a hold of him at first but worth it! He understood the assignment I told him what I had, what I wanted, and he guided me with steps to take to get a case dismissal and IT WAS SUCCESSFUL! The reviews are true and he's very knowledgeable, professional, and kind. I'd definitely recommend him to everyone and would go through him again (hopefully not though lol). THANK YOU SO MUCH ADAM & TEAM FOR ALL YOUR HELP!
Chris A. from Google Review

Extremely Knowledgeable on the Subject



I contacted them via their website page and was pleasantly surprised when they contacted me in such a short time. I got in contact with Adam Jackson who was willing to assist me with his expertise regarding some questions I had about my past criminal record. He was extremely knowledgeable on the subject and offered his best solution for me. I would highly recommend them if you are in need of legal assistance.
Anonymous from Avvo Review

Highly recommended!!



Let me start by saying if I could put 10 stars I would. Mr Jackson is a fantastic lawyer. He helped me with 2 of my cases and got one dismissed. The other case went to trail and I felt nervous, because I never been thought a court process before, however he made me feel very confertable with the process and made me laugh. I went in the court room feeling much better. He is extremely smart, and knew what questions to ask and how to ask them. After a lengthy process I ended up wining my case thanks to his ability to articulate my situation. I also noticed that he was a good writer, and that added alot of weight towards my case. He will definitely be my family lawyer for years to come. I highly recommend using him for all your issues!
Chris M. from Yelp Review

(Link)

My warrant and case were completely dismissed



I have to say that I called IECD and spoke with Adam Jackson on a Thursday, and he very quickly got onto my case and had the entire thing resolved by the following Monday. My warrant and case were completely dismissed, and my record remains clean. Thank you to Adam Jackson and Giovanni Bartoletti for getting me all taken care of in record time. I would highly recommend this law firm for your criminal case needs. These guys are on top of it, and will work fast to get your case taken care of. My case and warrant followed me around for four years. Now I can finally stop looking over my shoulder in fear of being pulled over for any reason. Thank you IECD for everything! 5 out of 5 stars is my rating for this law firm. Fantastic!