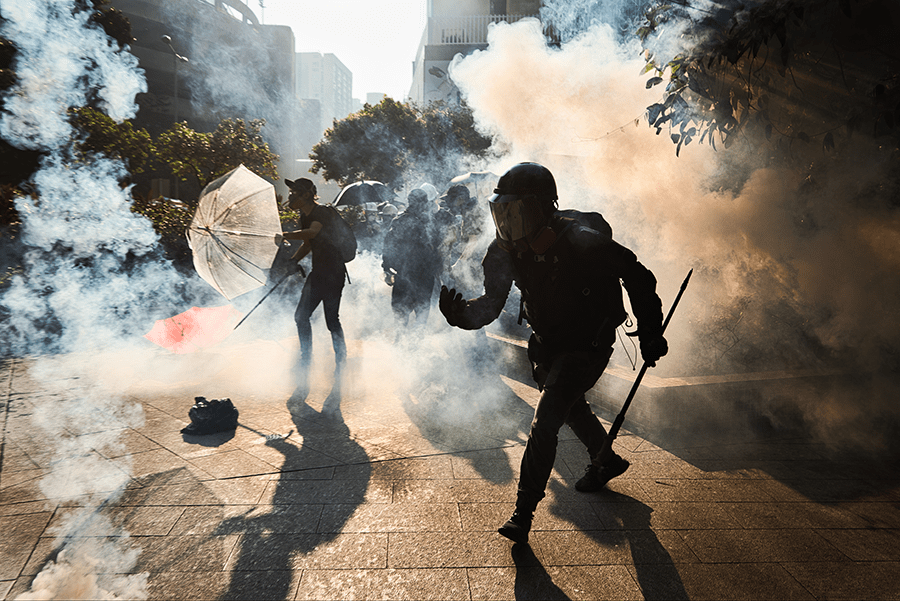 I. PC 416: Failing to Disperse at a Public Disturbance
---
Legal Definition:
PC 416: "(a) If two or more persons assemble for the purpose of disturbing the public peace, or committing any unlawful act, and do not disperse on being desired or commanded so to do by a public officer, the persons so offending are severally guilty of a misdemeanor.."
For a person to be convicted of a violation of PC 416 the prosecution must show that:
You assembled, gathered, for the purpose of disturbing the public, and then
You failed to leave, after being ordered to do so by police.
II. What does this mean?
---
This charge is commonly referred to as failing to disperse, as many have seen during the protests throughout the country in 2020, amidst the George Floyd case. Please note, this charge only applies when the order to disburse from police is made. It is not a crime if the police simply want you to leave a gathering, if it is not ordered, that is not a crime under this section. The statement to disperse must also be a general proclamation, not if police only tell a few individuals to separately leave.
To unlawfully assemble, means that the acts of the crowd must be either violent or tending to incite others to violence.
III. Penalties
---
A violation under PC 416 is a misdemeanor-only offense. If convicted of this charge as a misdemeanor, you can be sentenced to up to 6 months or 180 days in a County Jail. You would be required to serve at least 50% of that time in custody. You could also face a stay-away order from the area, as well as possible Restraining Order from the owners of the location on top of this. You could also be fined up to $1000 for a conviction, plus any damages.
PC 416 is not a strike offense under the Three Strikes Law, and it is also not a charge requiring Sex Registration under PC 290. You could potentially face a loss, suspension, or revocation of your professional license. You could also face immigration consequences if you are a non-US Citizen living in the United States, since if you have more than one misdemeanor conviction on your record already.
IV. Common Defenses
---
If the prosecution fails to show that you were not involved in an unlawful assembly, then that would act as a defense to this section. A peaceful meeting of like-minded individuals would not be concerned with an unlawful assembly. If the prosecution cannot show that the meeting was tending to be violent or to incite others to violence, then there would be insufficient evidence to prove you guilty of the crime.
Generally speaking, a person who confesses to a crime that is forced out of them by police conduct, would be inadmissible to be used against them in Court. This makes logical sense, if the police force a confession out of a person illegally, it should not be able to be brought into Court to be used against them. Generally, this can happen during police interrogations where police, believing they have their person, do whatever it takes you to make you confess. They can do this through physical abuse or psychological abuse. Police can lie to you. They can claim there are witnesses that saw you at the scene, that another person has blamed you as the one responsible, whatever it takes to get you to confess. These are generally considered normal police conduct, but there are limits to what they can and cannot do. When they go too far, they end up with a coerced confession. If police contact is so overbearing to have you confess to this charge, a Judge could order the confession thrown out of court, which could also lead to your case being dismissed.
V. Call Today
---
A criminal conviction can have a devastating impact on your life. You not only face the loss of your potential freedom but your ability to work will be tainted with any kind of conviction on your criminal record. Our PC 416 Ontario attorney has successfully thousands of people in the same situation. Every case deserves an aggressive defense. Your initial consultation is free and we are available to answer your questions 24/7. Call the Inland Empire Criminal Defense today at 909-939-7126! Located in Ontario, CA.