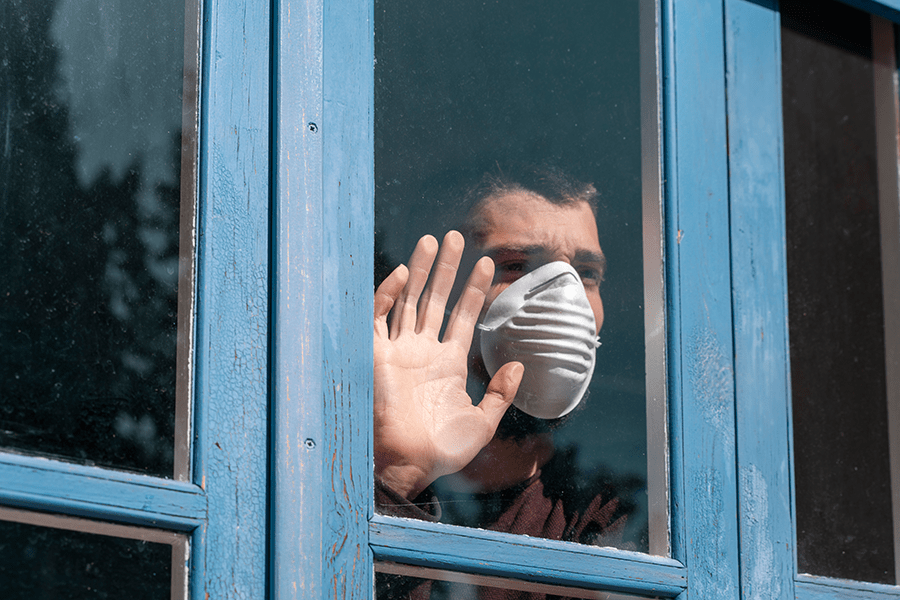 I. H&S 120275: Violations of Quarantine Laws
---
Legal Definition: "Any person who, after notice, violates, or who, upon the demand of any health officer, refuses or neglects to conform to, any rule, order, or regulation prescribed by the department respecting a quarantine or disinfection of persons, animals, things, or places, is guilty of a misdemeanor."
II. What does this mean?
---
Covid-19 is a virus that has seemingly forever changed the world, and the way people live their day to day lives. This section is in reference to the virus currently, and any orders issued by the Governor. This could be something as simple as failing to wear a mask in public when required. It could also happen if there is a Stay at Home Order, that a person violates to go to a party with friends. In order to be charged under this section, it is a requirement that you have notice of the rule regarding the quarantine order. That means that if an order is issued at 5:00 pm, and you're running errands for nonessential items and do not know about it – you could not be convicted for this charge.
You then have to have been found to have violated that order, with proper notice of that order. A disinfection described can relate to the disinfection of a person, animal, things, or places. Even though many local police and sheriff's departments have made clear they do not intend to enforce this law, it is important to know that you can be violating a law for ignoring the orders given during a quarantine. You are also not able to argue that being forced to wear a mask in public, and thus getting charged with this offense, that this violates your Constitutional Rights. Most commonly, the Orders involving Covid-19, do not affect people trying to make necessary trips, such as to the grocery store or to and from an "essential" job.
III. Penalties
---
A violation under HS 120275 is a misdemeanor offense only. If you are convicted of this charge, you could be sentenced to upwards of 180 days in a County Jail. You could also be subjected to a fine of upwards of $1,000. In addition, if you are cited for this offense for visiting a store, that store could also ban you from reentering the store in the future. Doing so could be a further violation of Trespassing.
This is not a strike offense under the California Three Strikes law, and it is not a Sex Offense under PC 290. You could also face a suspension or loss of your Professional License if convicted, and if you are not a legal resident, you would face issues in Immigration Court in that it is a crime involving disobeying a direct order.
IV. Common Defenses
---
The defense of necessity states that you committed a crime during an emergency and you did so in order to prevent "significant bodily harm or evil" to either yourself or someone else. This could be something that involves grocery shopping, getting medicine for a sick person in your family or yourself, or other medical supplies for someone with preexisting conditions. Please note, this would be a defense to an Order that forces people to remain at home for all purposes. In reference to the Covid-19 pandemic, the Orders of the California Governor, provide an exception for people who are getting groceries and other necessities. This way, a person would not be guilty of a violation under HS 120275 during this pandemic.
If you lack notice of the Order, then you can argue you did not have an intent to commit a crime under this section. Lacking intent to violate the section can act as a defense to a charge here. If your attorney is able to argue this defense for your case, you can show there is insufficient evidence to prove you guilty of the crime.
V. Call Today
---
A criminal conviction can change your life. You can go from having a clean record, and easy ride to your dream job, to instead having to explain why you received this conviction. Our Ontario HS 120575 attorney has successfully defended hundreds of people charged with crimes, and can help you in your case under HS 120275. Call your local Ontario Criminal Defense Attorney today at the Inland Empire Defense 909-939-7126. Located in Ontario.