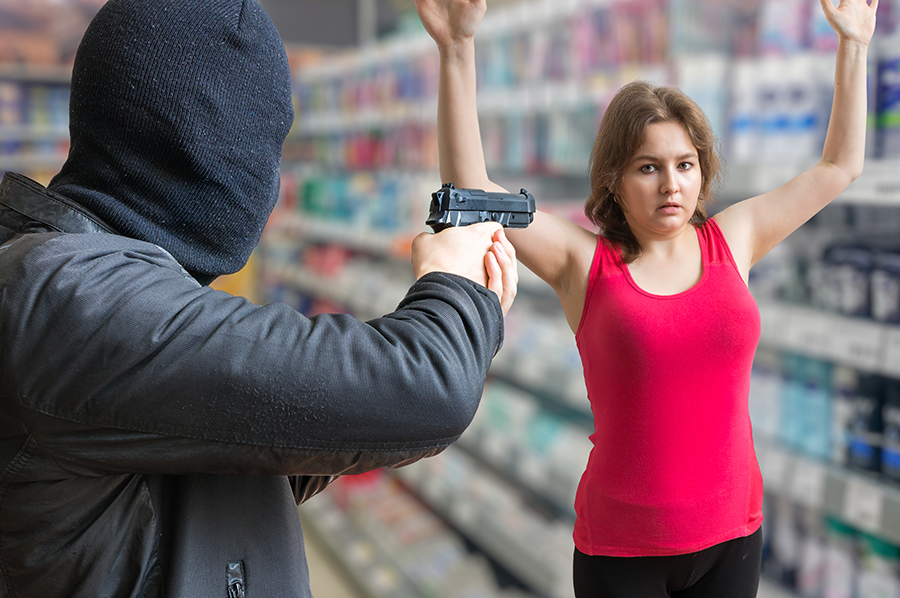 I. California Penal Code 210.5: Hostage Taking
---
Legal Definition: Every person who commits the offense of false imprisonment, as defined in
Section 236
, against a person for purposes of protection from arrest, which substantially increases the risk of harm to the victim, or for purposes of using the person as a shield.
For a person to be convicted of a violation of 
PC 210.5
, the prosecution must prove the following:
1. You were faced with the threat of imminent arrest;
2. You restrained another person by force or threats to protect yourself from being arrested;
3. When you restrained another person to avoid arrest you made the victim move to another place or forced the victim to remain in the same place;

AND
4. When you moved or confined the person restrained it substantially increased the risk of harm to the other person, or you used the other person as a human shield to avoid arrest.
II. What does this mean?
---
This charge simply means that you took a hostage to avoid arrest or capture by police. In addition, when the victim was taken hostage, the victim was placed in greater danger of physical harm. Using a hostage as a shield qualifies as increasing the danger to the hostage.
III. Penalties
---
Hostage Taking is a felony-only offense in California. If you are convicted under this section, you could be sentenced to upwards of three, five, or eight years in State Prison. You would be required to serve 50% of that time in custody.
Hostage-taking, however, is not a serious or violent felony, and therefore not a Strike offense under the
Three Strike's Law
.
IV. Common Defenses
---
The best defense under this section is to show that there is insufficient evidence to find you guilty of the charge. This can be shown that you did not intend to take someone hostage to avoid arrest because you did not know police were nearby and attempting to arrest you. Another way is to show that you did not use another person as a human shield for you when you took them.
V. Call Today
---
This is a very serious charge and is usually charged in conjunction with another, underlying offense, which only makes your possible custody time much more severe. You need an aggressive attorney, willing to take the time and hours of research needed to fight a charge like this. I have defended hundreds of criminal accusations, and I can help you or your loved one have a chance at freedom. Our
PC 210.5
Ontario attorney has successfully defended numerous cases involving Hostage Taking under
PC 210.5
. The initial consultation is free and we are available to answer your questions 24/7. Call the Inland Empire Criminal Defense today at 909-939-7126! Located in Ontario, CA.