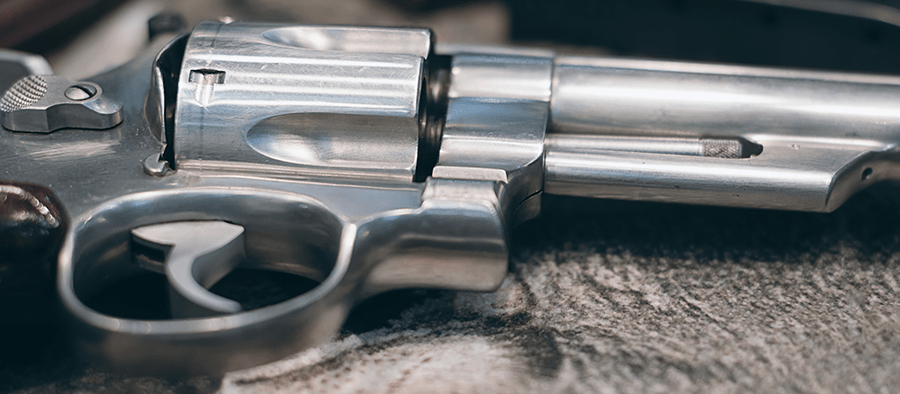 I. PC 23900: Altering a Firearm Mark
---
Legal Definition: "Any person who changes, alters, removes, or obliterates the name of the maker, model, manufacturer's number, or another mark of identification, including any distinguishing number or mark assigned by the Department of Justice, on any pistol, revolver, or any other firearm, without first having secured written permission from the department to make that change, alteration, or removal shall be punished by imprisonment…"
To be found guilty under PC 23900 the prosecution must prove that you:
You changed, altered, removed, or obliterated;
The name of the maker, model, manufacturer's number, or another mark of identification of any pistol, revolver, or another firearm.
AND
You did this without first securing permission from the DOJ to make such changes, alterations, or removal.
II. What does this mean?
---
This criminal section is relatively self-explanatory. Here, you are punished if you attempt to alter the identification of your firearm. The reason for this crime is to punish people who lawfully purchase a firearm, and use it in a crime, but, to try to disguise that the firearm is theirs, possibly to avoid capture by police. By doing this, it would allow people to conceal their identities from possible police detection.
The smart answer to the next question one may have, is that if you purchase a firearm with this alteration, you should alert the Department of Justice to request permission and assistance on how to keep the firearm. If you are purchasing a firearm that is altered though, it's likely a better practice to avoid purchasing it, knowing that it could be stolen and that you would be in violation of this criminal section.
III. Penalties
---
A violation under PC 23900 is a felony offense in California. Upon conviction of this charge, you could face permanent voting rights as well as the ability to ever own or possess a firearm for life. If convicted, you could be sentenced to upwards of 16 months, 2 or 3 years in County Jail Prison. You could also be subject to forfeiture of the firearm, as well as stiff penalties, and a requirement to submit your DNA upon conviction to the Court.
This is not a strike offense under the California Three Strikes law, and it is not a Sex Offense under PC 290. You could also face a loss of your Professional License if convicted, and if you are not a legal resident, you could face Deportation in Immigration Court since the offense is an aggravated felony as well as a crime of moral turpitude.
IV. Common Defenses
---
If you had contacted the DOJ and received permission to alter the firearm, then you could not have been found guilty of this charge. Failing to show that you received the appropriate permission, would be a missing element required to convict you. Failing to prove all elements of the crime would mean there is insufficient evidence to prove you guilty of violating PC 23900.
Also, if police act in violation of your rights, your attorney can argue that the police did an illegal search and seizure, and evidence of the altered guns found would be suppressed, meaning it could not come into court and be used against you. You may have had the illegally altered firearm, but if police were to enter your home without a warrant or probable cause, then your Ontario Criminal Defense Attorney can successfully argue that it was an illegal search and seizure, and evidence of the gun in your home would be thrown out of Court.
V. Call Today
---
Criminal convictions can have a devastating impact on a person's future. Here, you are only looking at a misdemeanor, which means loss of voting rights and your 2nd Amendment Rights to own and possess a firearm. Our Ontario PC 23900 attorney has successfully defended and is well versed in gun cases including PC 23900 cases in Ontario. Call your local Ontario Criminal Defense Attorney today at the Inland Empire Defense 909-939-7126. Located in Ontario.