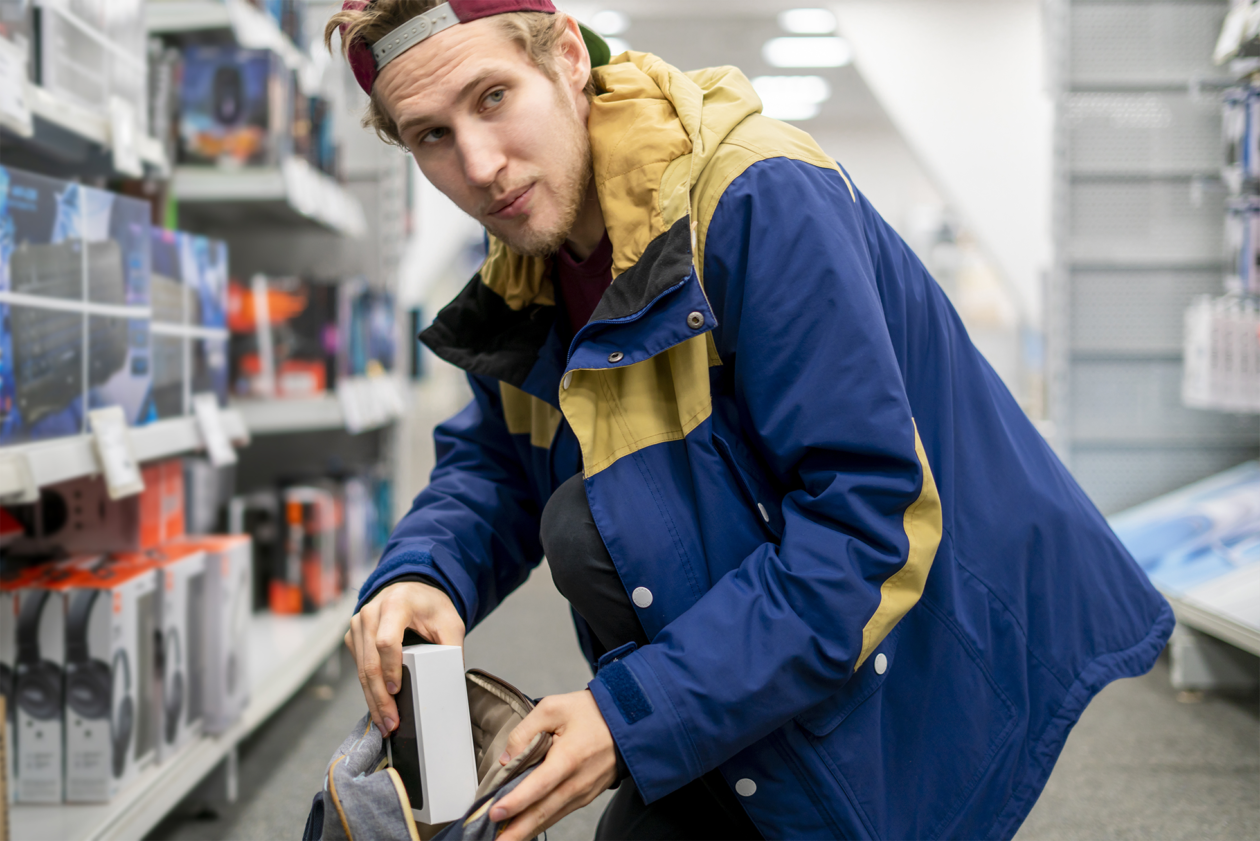 California Penal Code 484-488/490.1: Petty Theft
Legal Definition: You took property
or money from another person or business with the intent to never return the
property or money. The value of the property must be $950 or less to be Petty
Theft.
What does this mean?
This is a straightforward charge,
with common examples being shoplifting from a store, going into a store with
empty plastic bags, filling them with items, and either leaving the store with
those items or attempting to return items you never bought. You must also do
this without the consent of the owner. This is why it is not a crime or a Petty
Theft if someone loans you an item, because you have their consent to use that
item. Property can be any tangible item like clothing, books, cells phones, or
even money.
It is also useful if you do not
intend to never return the item. Same example of someone trying on clothes at a
store, or carrying around the item in the store; if they intend to pay for the
item, or leave the item at the store, it is not a Petty Theft. The charge
becomes Grand Theft if the value of the item is over
$950. However, for Petty Theft, the item's value is not important necessarily
so long as it has some value to it. When petty theft is committed at a
commercial store with the value of the item being under fifty dollars, the
charge is filed under PC 490.1(a)/PC 484/490.1(a).
For you to have taken property from
another person means simply that you actually physically took the property from
another person, as opposed to obtaining the property by fraud or embezzlement.
Penalties
Petty Theft is a misdemeanor only
violation in California. If the value is higher than $950, then it becomes a
different charge. If you are convicted of a Petty Theft, you could be sentenced
to County Jail for up to 180 days. You would be required to serve 50% of that
time. You would also be required to pay back the item that you took in the form
of Restitution.
This is another crime of Moral Turpitude, so if you are living in the United States on a non-permanent basis, then understand a conviction under this section can and likely will result in your Deportation. The same issues apply to people with Professional Licenses because the charge inherently involves lying or deceit.
Common
Defenses
As discussed above, many times you
are able to defend against this charge because you actually had consent to take
the item from the owner. A common example of this charge is when you leave a store
without paying for an item. You may have left it in your bag, or in your
pocket, but when you go to leave the store, security stops you. They have been
watching you on the screen, and noticed you put some headphones in your bag.
You realize you did, and you totally forgot to put them back.
Flash-forward you're now sitting in
the back of Department Store, giving a statement to a Security Officer, and
waiting for police to stop by and arrest you. However, if you did not actually
intend to steal the item, like here, it was placed in a spot by mistake, then
you cannot be convicted under this charge. Do understand, that putting an item
in your pocket is usually a strong indicator that you did so with the idea of
never returning that item.
Call Today
These charges do not look serious, but given your job title or your Immigration status, they can be devastating. In addition to the common penalties above, a big department store could also ban you from shopping there. Also note, that with charges like these, an attorney that understand your licensing and Immigration issues can be key to pushing these cases towards a dismissal. I've defended hundreds of these cases where the charges can be ultimately dismissed, dropped by paying a small fine, or dismissed through completing a Differed Entry of Judgment Program at the court. You need an experienced attorney to look through all possible avenues for you. Our PC 484 Ontario criminal defense attorney has successfully defended numerous cases involving PC 484 and other fraud and theft offenses. The initial consultation is free and we are available to answer your questions 24/7. Call the Inland Empire Criminal Defense today at 909-281-0565! Located in Ontario, CA.