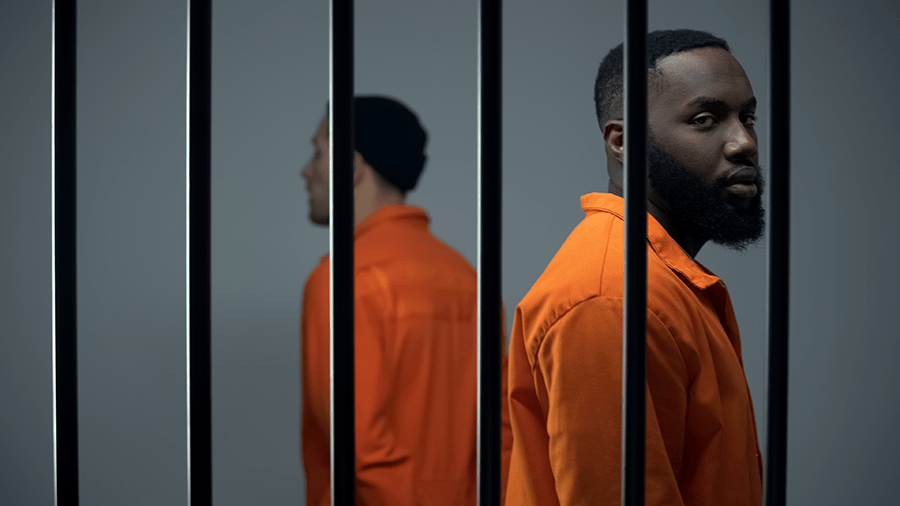 PC 264.1: Rape in Concert
Legal Definition: "The provisions of Section 264 notwithstanding, in any case in which the defendant, voluntarily acting in concert with another person, by force or violence and against the will of the victim, committed an act described in Section 261, 262, or 289, either personally or by aiding and abetting the other person, that fact shall be charged in the indictment or information and if found to be true by the jury, upon a jury trial, or if found to be true by the court, upon a court trial, or if admitted by the defendant, the defendant shall suffer confinement in the state prison…"
To be found guilty under PC 264.1, the prosecution must prove that:
You personally committed a forcible rape and voluntarily acted with someone else who aided and abetted its commission;
OR
You voluntarily aided and abetted someone else who personally committed forcible rape.
What does this mean?
Rape occurs when you have sex with another person, who does not consent to the sexual encounter, and you accomplished that sex act by:
Force or fear: force, violence, duress, menace, or fear of immediate and unlawful bodily injury to the woman or to someone else.
Future threats of bodily harm: threatening to retaliate in the future against the woman or someone else when there was a reasonable possibility that you would carry out the threat. A threat to retaliate is a threat to kidnap, falsely imprison, or inflict extreme pain, serious bodily injury, or death.
Threat of official action: threatening to use the authority of a public office to incarcerate, arrest, or deport someone. A public official is a person employed by federal, state, or local government who has the authority to incarcerate, arrest, or deport. The woman must have reasonably believed that you were a public official even if he was not.
Sexual intercourse means any penetration, no matter how slight, of the vagina or genitalia by the penis. Actual ejaculation by you is not required, nor a defense to the charge of rape. To consent, a woman must act freely and voluntarily and know the nature of the act. It does not need to be shown that you and the other person had made an agreement or plan to commit a rape, all that matters is that it happens with one person committing the act, with the aid of another. Someone aids and abets a crime if he or she knows of the perpetrator's unlawful purpose and he or she specifically intends to, and does in fact, aid, facilitate, promote, encourage, or instigate the perpetrator's commission of that crime. You also do not have to physically assist in the commission of the crime, all that is required is that you intend for the crime to be committed and you instigate or encourage the perpetrator to commit it.
This section is also referred to as "gang rape". This can be done with something as simple as a person committing a rape, and you go to lock the doors, or act as a lookout, to make sure that no person hears. This would aid the commission of the rape, even if you do not ever touch the other person. You can be convicted of rape in concert if you were at the general scene of the rape and aided and abetted another person in accomplishing the act, even if you did not personally participate in the act or were not personally present at the exact scene of the act.
Penalties
A conviction under PC 264.1 is a felony only offense, meaning if you are convicted of this charge, you could be sentenced to State Prison. Your custody time would be at a minimum of 80% that you would serve in custody. Your maximum exposure depends on what subsection you are convicted of below:

These are penalties that are in addition to any other underlying Rape charges you may face. This is a strike offense under the California Three Strikes law, and it is also a Sex Offense under PC 290. You would also likely face a loss of your Professional License, and mandatory Deportation in Immigration Court, given the lengthy prison term, and that these are Serious and Violent felonies in the State of California.
Common Defenses
You can defend against a charge if you are alleged to have aided a person in the crime of gang rape if you can show that you withdrew from the crime. The way you can withdraw is you must make it unequivocally clear that you are withdrawing from the crime to all other members, and you are also required to do everything in your power to prevent the crime from happening. If you are the person committing the rape with the aid of another, this defense is not applicable to you, it only works with the person who does not commit the act, but instead aids and abets the act. It must be made clear that you are intending to not participate in the crime, and it then becomes a factual dispute whether the work you did to prevent the crime from happening is sufficient. Calling the police, trying to fight the person off of committing the rape crime, among other options, would generally be sufficient. However this issue is highly arguable, so having an experienced criminal defense attorney working on your case, can assist in showing your withdrawal from the crime itself.
You can also show that you did not aid and abet the crime. If, for example, you commit a burglary, and a person is present that gets tied up by the other party. When you are intending to leave, the other party decides to commit a rape. If you leave the scene, then you can likely, through your attorney, make the argument that you never intended to aid and abet that rape that took place. Not only did the first party come up with the idea themselves, but you left before it took place, because you were not willing to assist them in any way. In that circumstance, there would be insufficient evidence to find you guilty of aiding and abetting a Gang Rape, since you were not participating or inducing or encouraging the behavior. Your attorney uses this as a defense, showing that with insufficient evidence against you, your charges should be dismissed.
Call Today
Rape in Concert is one of the more serious sex crimes that exist in California. There is generally not any kind of circumstance where you would avoid custody time if you are found guilty under PC 264.1. As noted in the Penalties section, if this involves a minor, the sentence can jump all the way to 14 years, based on your criminal history as well. This is an extremely serious, and life changing charge that you are facing. But you do not need to face that charge alone. Our Ontario PC 264.1 attorney has successfully defended many Sex crimes in California including charges under PC 264.1. Call your local Rancho Cucamonga Criminal Defense Attorney today at the Inland Empire Defense 909-281-0565. Located in Ontario.