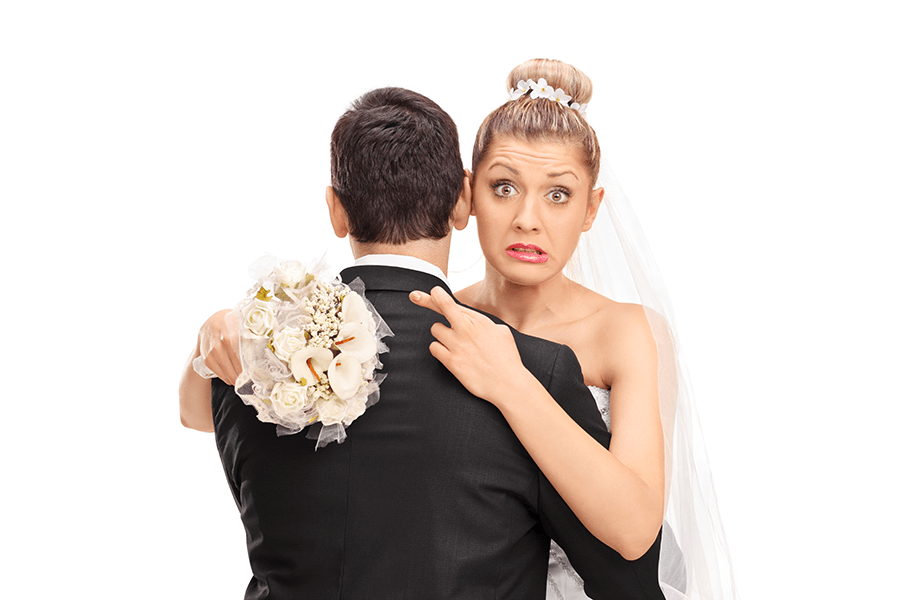 California Penal Code 281: Bigamy
Legal Definition: Every person having a spouse living, who marries or enters into a registered domestic partnership with any other person, except in the cases specified in Section 282 , is guilty of bigamy.
PC 281 does not extend to any of the following:
(a) To any person by reason of any former marriage or former registered domestic partnership whose spouse by such marriage or registered domestic partnership has been absent for five successive years without being known to such person within that time to be living.
(b) To any person by reason of any former marriage, or any former registered domestic partnership, which has been pronounced void, annulled, or dissolved by the judgment of a competent court.
What does this mean?
It is a crime in California for a person, already married, to get married to another person. It is also a crime to marry a person that is already married. Commonly, people will attempt to divorce but never finalize the legal paperwork for one reason or another. People can live separately, not talk to each other, and believe that they are somehow divorced.
After this separation, the same person marries again without realizing that the divorce from their first marriage was never finalized (due to a lack of formality). In that case, they have committed bigamy.
Penalties
Bigamy is a wobbler crime, meaning it can be charged as a misdemeanor or as a felony, based on the level of the deceit, your criminal history, and the specific facts of your case. If you are convicted of this charge as a misdemeanor, you could be sentenced to up to one year in County Jail. If you are convicted of this offense as a felony, you could be sentenced to upwards of 16 months, two or three years in State Prison. You would be required to serve 50% of that sentence.
Bigamy, however, is not a serious or violent felony, and therefore not a Strike offense under the Three Strike's Law. However, because this is a crime of deceit/lying, it will affect your legal status for immigration purposes, as well as any professional licenseyou may hold.
Common Defenses
If you attempt to marry a person but have a food faith belief in the fact that the person was not married when you married them, then you are not guilty under this section. However, this belief must be reasonable, and not a hoax or a lie. If your new spouse refers to their ex, says they just left, and never mentions filing for divorce, then likely it would not be believable that you did not know they were still married.
Call Today
The problem with these charges is usually they happen through sheer negligence. You generally know that once you are married, in order for that marriage to end, you have to fill out tons and tons of papers. But laziness can kill us all. This charge shouldn't have to ruin your life, and I can help you to avoid it ruining yours. Our PC 281 Ontario criminal defense attorney has successfully defended numerous cases involving PC 281 and a specialization in Sex Crimes. The initial consultation is free and we are available to answer your questions 24/7. Call the Inland Empire Criminal Defense today at 909-281-0391! Located in Ontario, CA.