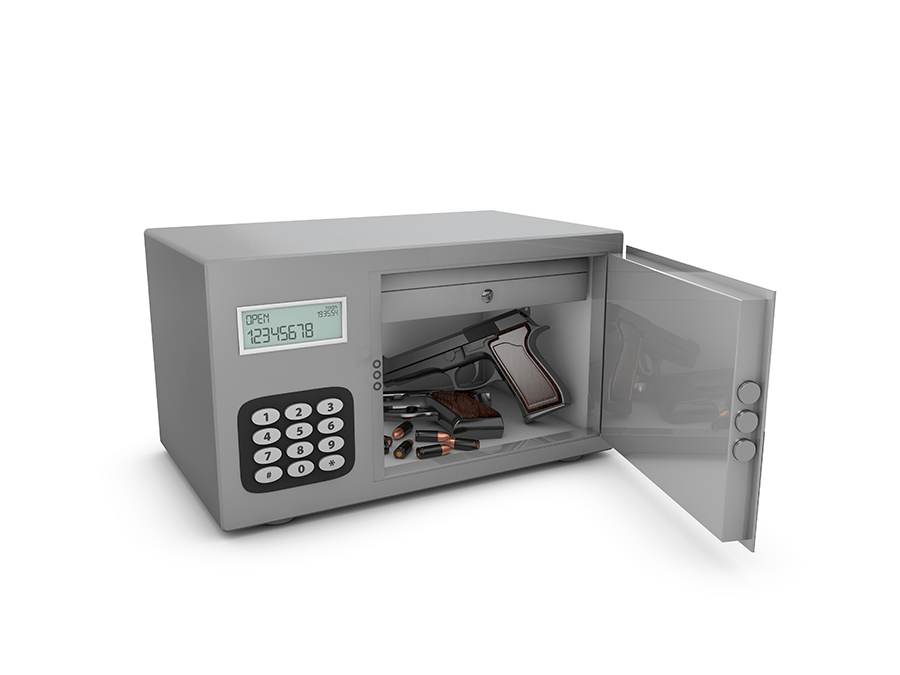 I. PC 29805: Firearm Possession After Misdemeanor Convictions
---
Legal Definition:
"(a) Except as provided in Section 29855, subdivision (a) of Section 29800, or subdivision (b), any person who has been convicted of, or has an outstanding warrant for, a misdemeanor violation of Section 71, 76, 136.1, 136.5, or 140, subdivision (d) of Section 148, subdivision (f) of Section 148.5, Section 171b, paragraph (1) of subdivision (a) of Section 171c, Section 171d, 186.28, 240, 241, 242, 243, 243.4, 244.5, 245, 245.5, 246.3, 247, 273.5, 273.6, 417, 417.6, 422, 422.6, 626.9, 646.9, 830.95, 17500, 17510, 25300, 25800, 30315, or 32625, subdivision (b) or (d) of Section 26100, or Section 27510, or Section 8100, 8101, or 8103 of the Welfare and Institutions Code, any firearm-related offense pursuant to Sections 871.5 and 1001.5 of the Welfare and Institutions Code, Section 487 if the property taken was a firearm, or of the conduct punished in subdivision (c) of Section 27590, and who, within 10 years of the conviction, or if the individual has an outstanding warrant, owns, purchases, receives, or has in possession or under custody or control, any firearm is guilty of a public offense, punishable by imprisonment in a county jail not exceeding one year or in the state prison, by a fine not exceeding one thousand dollars ($1,000), or by both that imprisonment and fine."
To be found guilty under PC 29805 the prosecution must prove that you:
You owned/purchased/received/possessed a firearm;
You knew that you owned/purchased/received/possessed a firearm;
You had previously been convicted of a disqualifying misdemeanor offense;
AND
Your previous conviction was within 10 years of the date that you possessed that firearm.
II. What does this mean?
---
A firearm is any device designed to be used as a weapon, from which a projectile is expelled or discharged through a barrel by the force of an explosion or other form of combustion. A firearm does not need to be in working order if it was designed to shoot and appears capable of shooting. Two or more people may possess something at the same time. A person does not have to actually hold or touch something to possess it.
A common example in this circumstance is a person has been previously convicted of a charge, disqualifying them from owning or possessing a firearm for 10 years. Their spouse gets a firearm, and they together keep it in the safe. If you, as the person is forbidden from having or possessing the firearm have access to that lock, knowing the combination, then you can be charged under this section. It is not enough to say that the firearm is not owned by you, but by your spouse instead. If you have access to it and maintain control over it or the right to control it, that sufficient for a conviction.
It is not a defense if you claim you either did not know about your prior conviction or did not know that the prior conviction was one of those convictions that harbor a 10-year firearm restriction with it.
III. Penalties
---
A violation under PC 29805 is a wobbler offense in California. This means you can be charged with this section as a misdemeanor or as a felony offense. Whether you are charged with a felony or a misdemeanor is based on your criminal history and the specific facts of your case. If you are convicted of this charged as a felony, you could be sentenced to State Prison for up to 16 months, 2 or 3 years. If you are convicted of this section as a misdemeanor you could be sentenced up to one year in County Jail. You would have to serve at least 50% of that time in custody. You would also lose your firearm, and be subjected to hefty fines upon conviction.
A person who has been previously convicted for a Domestic Violence charge under PC 273.5, would be prosecuted under PC 29805(b), and face the same penalties as under section (a).
This is not a strike offense under the California Three Strikes law, and it is not a Sex Offense under PC 290. You could also face a loss of your Professional License if convicted, and if you are not a legal resident, you could face Deportation in Immigration Court since this crime can be considered an aggravated felony with the use of a firearm.
IV. Common Defenses
---
A person cannot be convicted under this section for a momentary possession of the firearm. A person possesses the firearm for a transitory period when they had possessed the firearm in order to abandon or dispose of or destroy it, and they did not intend to prevent law enforcement officials from seizing the firearm. If your attorney is able to argue this, then there would be a lack of sufficient evidence to prove you guilty of this charge, and you can earn a dismissal of your case.
In addition to this, you can also defend against this charge if you are able to show a justifiable possession of the firearm. To show that, you must show that you took the firearm from a person who was committing a crime against you, you had possessed that firearm for no longer than was necessary to deliver or transport the firearm to a law enforcement agency for that agency to dispose of that weapon, and if you were transporting that firearm to a law enforcement agency, you had given them prior notice that you would be delivering that firearm for the purposes of disposal. If your Ontario Criminal Defense Attorney can argue that you were simply taking the firearm after an attack, to defend yourself, then you can show there is insufficient evidence to find you guilty of this crime, and your case can be dropped.
V. Call Today
---
A simple mistake or misunderstanding about your legal status regarding your firearm rights can have a devastating impact. This misunderstanding can lead to new charges, new possible punishments, and more jail time, simply by not knowing your prior criminal history. If you are ever about to enter into a plea agreement, it is always advisable to seek legal help in answering the questions of what your gun status will be, after a conviction. A simple mistake, or misunderstanding of your spouse possessing a firearm as explained above, can ruin your life. Our Ontario PC 29805 attorney has successfully defended and is well versed in gun laws including PC 29805 cases in Ontario. Call your local Ontario Criminal Defense Attorney today at the Inland Empire Defense 909-939-7126. Located in Ontario.