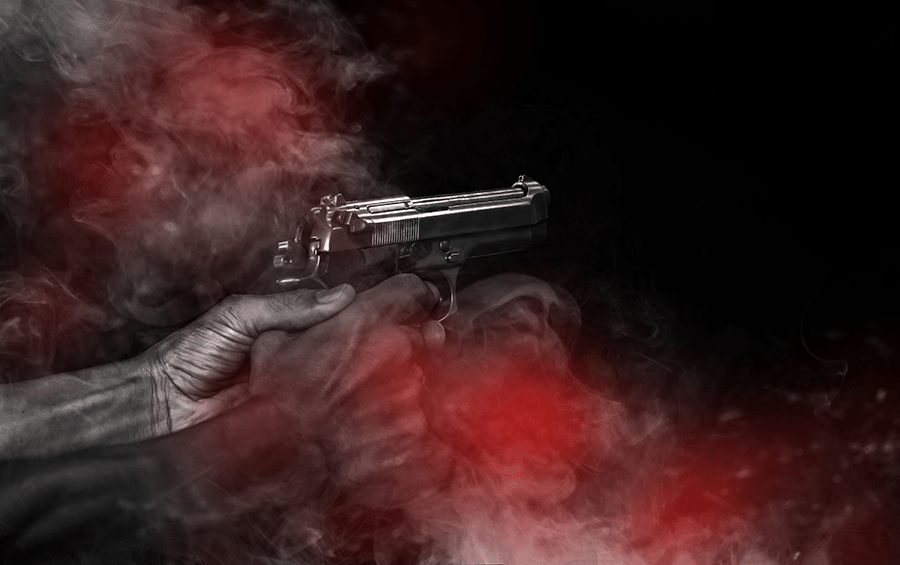 PC 374c: Discharging a Firearm in Public Highway
Legal Definition: "Every person who shoots any firearm from or upon a public road or highway is guilty of a misdemeanor."
To be found guilty under PC 374c the prosecution must prove that you:
You shot/discharged a firearm;
When you did so, you did this on or from a public road or highway.
What does this mean?
This charge is relatively clear in terms of what is required to charge a person with this crime. This crime penalizes not only people who shoot a firearm on a highway or public road, but also people who shoot onto those same areas. In other words, if you are shooting onto a freeway from the side of the road, you are just as liable as a person who does so while actually on the road. This doesn't preclude you from possible prosecution for more serious crimes, for example, if you are shooting at a specific person in order to try and strike them, you would more likely be charged under a possible PC 187 (Murder) or possible PC 245 (Assault with a Deadly Weapon Charge). This charge penalizes the act of shooting on those roads without the intent to kill or hit another person. Simply the reckless act of shooting is sufficient.
Penalties
A violation under PC 374c is a misdemeanor only offense in California. If you are convicted of this crime, you could be sentenced to upwards of six months in a County Jail. You would be required to serve at least 50% of that time in custody. You could also be subject to hefty fines, a stay-away order from the area of the shooting, and loss of your firearm that you used.
This is not a strike offense under the California Three Strikes law, and it is not a Sex Offense under PC 290. You could also face a loss of your Professional License if convicted, and if you are not a legal resident, you could face Deportation in Immigration Courtsince this crime is a crime of moral turpitude and may be considered an aggravated felony since you would have been using a firearm in the commission of this offense.
Common Defenses
A useful defense is to determine that the shooting did not occur on a public road or highway. If, for example, you are shooting in your backyard, in your private property, then you could not be found guilty of this charge. Because your private property is not a public road nor is it a highway, you could not be found guilty if you did this at your private residence. Failing to show that the firearm was discharged on a public road or a highway, then your attorney can argue that there is insufficient evidence to prove you guilty of the charge.
Another defense can be if police violate your rights under the Fourth Amendment. If police were to detain you, without any probable cause, and find the firearm on you, then that could be challenged by your Ontario Criminal Defense Attorney, thus having your case thrown out of Court. This also applies if police search an area with a warrant that does not include that area within their search warrant. These are violations of your rights and you can challenge them with your Attorney under PC 1538.5. In most cases, the charge would not be thrown out of a court with a successful motion, but here, if the item seized is the gun or other items that is showing you are the one shooting, this can mean your case gets dismissed.
Call Today
A criminal conviction can have a devastating impact on your life. It can affect your schooling, your job, and your future. Ontario PC 374c attorney has successfully defended and is well versed in gun laws including PC 374c cases in Ontario. Call your local Ontario Criminal Defense Attorney today at the Inland Empire Defense 909-281-0565. Located in Ontario.