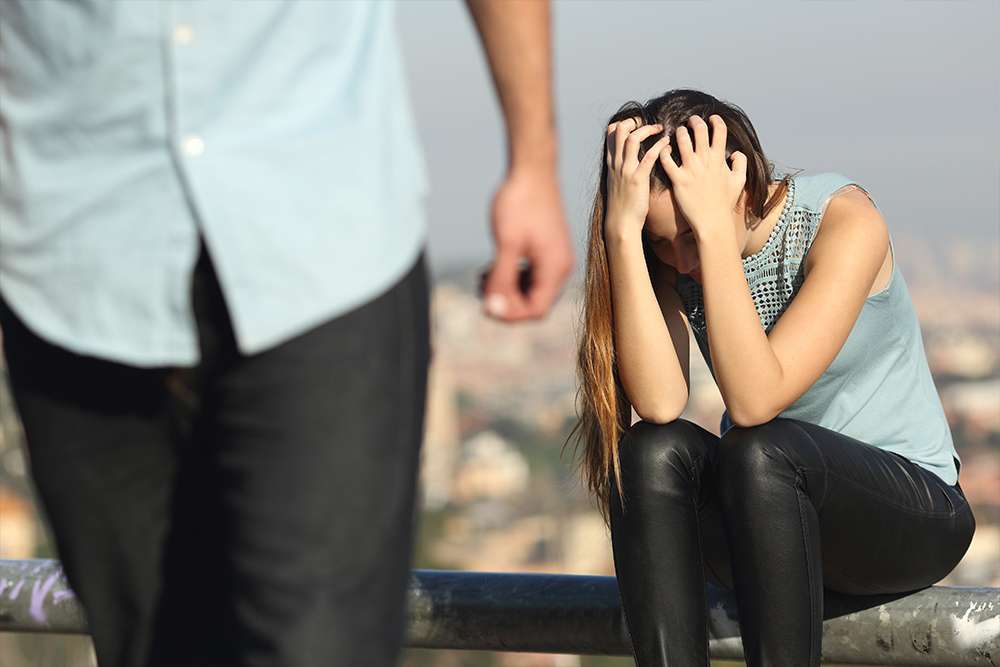 I. California Penal Code 647(j)(4): Revenge Porn
---
Legal Definition: Revenge porn happens when you reveal or distribute sexually explicit images or videos of another person, without their consent, for the purposes of causing that person distress or embarrassment. This is typically done by a former sexual partner.
For a person to be convicted of a violation of PC 647(j)(4), the prosecution must prove the following:
1a. You have a photo of the intimate body part of another identifiable person;
OR
1b. You have an image of a person engaged in either sexual intercourse, sodomy, oral copulation, or masturbation;
2. You intentionally distributed that image to another person or persons;
3. It was understood between you and that person that the image would remain private;
4. You know or should know that distributing the image would cause the person serious emotional distress;
AND
5. The person in the image suffers serious emotional distress.
II. What does this mean?
---
An "intimate body part" means any portion of the genitals, the anus, and in the case of a female, and also includes any portion of the breasts below the top of the areola, that is either uncovered or clearly visible through the clothing. Just because you took the nude photo does not make you guilty under the offense. It requires it knowingly be distributed to some other third party. Thus, someone going onto your phone, and sharing the image with others, without you knowing, is not a violation under this section.
This commonly happens when people who are intimate, finally break things off. Sometimes you wish you had not sent those certain photos to your ex, and until the recent passage of this code section, you had no avenue to avoid those photos being distributed to others. It should also be noted, that as more and more minors begin getting involved in sexual intercourse with other minor partners, those photos, if the minor depicted is under 18 years of age, would also be considered Child Pornography, and subject to much stiffer penalties.
III. Penalties
---
Revenge Porn is a misdemeanor offense only, where if you are convicted under this section, where depending on what subsection your case falls under, will determine your possible sentence. A violation under PC 647(j)(4)(A)/647(j)(4)(B), which requires distributing nude images with the intent to humiliate, you could be sentenced to upwards of 180 days in a County Jail. You would be required to serve 50% of that sentence.
If the victim is a minor, you could be sentenced to upwards of one year in a County Jail. You would be required to serve 50% of that sentence. And finally, if you have a prior conviction under this section, you could be sentenced to upwards of one year in a County Jail. You would be required to serve 50% of that sentence.
Generally, unless a Judge were to determine you acted with some kind of Sexual Compulsion, or have any prior offenses, you generally would not be required to register as Sex Offender under PC 290. As this is a misdemeanor offense, it would not be a strike under the Three Strikes Law.
IV. Common Defenses
---
As indicated above, if someone person shares another's nude image without you knowing, you would not be guilty under this section. And recall the phrasing above, it is important to note that the sharing must be intentionally done, and with the intent to humiliate or embarrass another. Thus, an accidental upload to your Facebook, without those other elements, would not be sufficient for a charge.
Another very common Defense here is Consent. If a person gives you consent to share their image with others, then that is a complete defense to the charge. There is a difference, however, to a person allowing you to film your sexual experience, or sending you nude photographs, and you having the consent to share them. Unless otherwise stated, it is not implied that simply because you receive or possess nude photos or videos of another, they allow you to share them with others. There must be actual consent to share those images with another.
Although it would sound odd for another person to allow sharing of their images, some people do this. It can be for a myriad of reasons, maybe they are interested in getting into pornography, or modeling, and new or more followers on their Instagram. There are many reasons why this could happen, and with the need in this day for people to get famous quickly, it is very conceivable for this to happen.
V. Call Today
---
The required intent here is almost meant to be menacing, which is sometimes hard to find, and hard to prove. That is why these cases, with the addition of them being very new laws, are easy to defend. In addition to possible issues with jail, an important aspect is to always protect against the possibility of ending up as a required Sex Offender. It can happen. That is why finding the right attorney that specializes in these types of cases can help avoid the worst possible result. Our PC 647(j) Ontario criminal defense attorneys have successfully defended hundreds of Revenge Porn cases under PC 647(j) and similar serious offenses. The initial consultation is free and we are available to answer your questions 24/7. Call the Inland Empire Criminal Defense today at 909-939-7126!