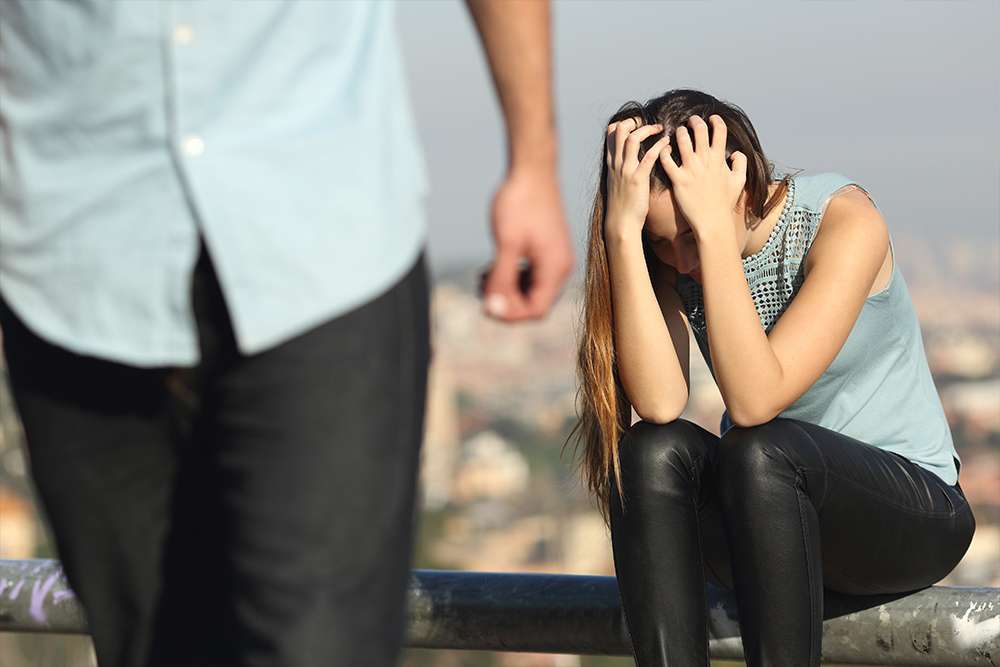 California Penal Code 647(j)(4): Revenge Porn
Legal Definition: Revenge porn happens when you reveal or distribute sexually explicit images or videos of another person, without their consent, for the purposes of causing that person distress or embarrassment. This is typically done by a former sexual partner.
To secure a conviction for a violation of PC 647(j)(4), the prosecution must substantiate the following integral elements:
Possession of a photograph capturing the intimate body part of an identifiable individual
Possession of an image depicting a person engaging in sexual intercourse, sodomy, oral copulation, or masturbation.
Intentional dissemination of said image to one or more individuals.
Explicit understanding between all parties involved that the image would be treated as private.
Knowledge or reasonable expectation that the act of distributing the image would inflict severe emotional distress upon the individual.
Substantial evidence revealing that the person depicted in the image has indeed experienced significant emotional distress.
Rest assured, our experienced, expert team possesses the utmost authority and trustworthiness in handling cases of this nature.
What does this mean?
An "intimate body part" refers to specific areas like the genitals, anus, and, in females, any portion of the breasts below the areola. These areas may be uncovered or visible through clothing. It is important to note that taking a nude photo alone does not render one automatically guilty under this offense. Instead, it requires the knowing distribution of such content to a third party. Therefore, if someone gains access to your phone and shares the image without your knowledge, it does not constitute a violation within the context of this section.
This situation often arises when two individuals in an intimate relationship end their connection. Many individuals regret sending particular photos to their former partners. Until the recent enactment of this particular code section, there was no recourse available to prevent the dissemination of those pictures to others. Furthermore, it is worth mentioning that as more minors engage in consensual sexual activities with other minors, any photos involving individuals under 18 years of age would also be classified as child pornography, resulting in significantly harsher penalties.
Penalties
Revenge Porn is a misdemeanor offense only, where if you are convicted under this section, where depending on what subsection your case falls under, will determine your possible sentence. A violation under PC 647(j)(4)(A)/647(j)(4)(B), which requires distributing nude images with the intent to humiliate, you could be sentenced to upwards of 180 days in a County Jail. You would be required to serve 50% of that sentence.
If the victim is a minor, you could be sentenced to upwards of one year in a County Jail. You would be required to serve 50% of that sentence. And finally, if you have a prior conviction under this section, you could be sentenced to upwards of one year in a County Jail. You would be required to serve 50% of that sentence.
Generally, unless a Judge were to determine you acted with some kind of Sexual Compulsion, or have any prior offenses, you generally would not be required to register as Sex Offender under PC 290. As this is a misdemeanor offense, it would not be a strike under the Three Strikes Law.
Common Defenses
As mentioned earlier, it is important to note that sharing someone's nude image without their knowledge does not make you guilty under this section. However, it is crucial to emphasize that such sharing must be done intentionally, with the specific intent to humiliate or embarrass the individual. In the absence of these elements, an accidental upload to your Facebook would not be sufficient grounds for a charge.
Another commonly employed defense strategy is consent. If a person grants you permission to share their image with others, it serves as a complete defense against any charges. However, it is crucial to understand the distinction between someone permitting you to capture a sexual experience or sending you nude photographs, and their consent to share those images. Unless explicitly stated, possession or reception of nude photos or videos from another individual does not automatically imply consent for you to share them with others. Actual consent to disseminate these images to a third party must be obtained.
Although it may seem peculiar for someone to willingly allow the sharing of their images, there are individuals who do so for various reasons. This could be motivated by aspirations to enter the fields of pornography or modeling, or to gain more followers on platforms like Instagram. There exist numerous reasons why such actions may occur, and considering the current societal inclination towards achieving rapid fame, these scenarios are entirely conceivable.
Call Today

Facing charges that require specific intent, especially those related to menacing and newer laws like Revenge Porn under PC 647(j), is undeniably distressing. The weight of potential repercussions is not just confined to legal penalties but extends to tarnishing your reputation, potentially labeling you as a Sex Offender. Such a label has lasting implications, affecting both personal and professional aspects of your life.
Inland Empire Criminal Defense has established itself as a bastion for those facing such daunting accusations. Our PC 647(j) Ontario criminal defense attorneys are adept at navigating the intricacies of these cases, leveraging their vast experience and expertise to craft solid defenses. With laws that are still relatively nascent, it becomes even more crucial to have representation that is on the cutting edge of legal developments.
Our team's track record, particularly in defending Revenge Porn cases and other serious charges under PC 647(j), speaks volumes about our commitment to ensuring justice for our clients. We don't just build a defense; we immerse ourselves in every detail, working tirelessly to protect your rights and reputation.
In these turbulent times, you need a reliable ally by your side. We invite you to schedule a complimentary initial consultation with our seasoned attorneys. Available 24/7, our team stands ready to provide guidance, assurance, and the fierce representation you need. Contact Inland Empire Criminal Defense at 909-281-0391. Let us shoulder the legal burden, so you can focus on reclaiming your peace of mind.