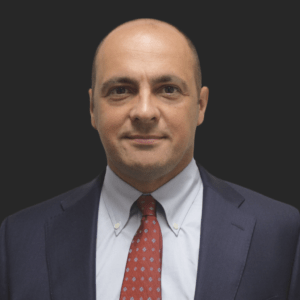 S A FORMER PROSECUTOR I WILL FIGHT TO PROTECT
YOUR LEGAL RIGHTS
UNDER THE LAW.
As a former prosecutor for L.A.'s City Attorney's Office and L.A. County's District Attorney's Office, Giovanni Bartoletti completed seven misdemeanor trials to verdict (record: 4 convictions, 1 hung jury, 2 acquittals), nearly 200 preliminary hearings (including hearings in multi-defendant cases, pertaining to "strike" charges, and/or sentence enhancements such as GBI, gang-related, and use of firearms), several PC 1538.5 motions, PC 991 motions, and motions to consolidate cases.  Mr. Bartoletti has handled cases from arraignment to conclusion, including negotiating plea deals and persuading Managing Prosecutors to dismiss cases altogether or reduce the charges.  While working for the L.A. City Attorney's Office, Mr. Bartoletti was mentioned in a press release for securing a very favorable plea agreement. Attorney Bartoletti is admitted to practice in federal court in the Central District of California.
BAR ADMISSIONS
STATE BAR OF CALIFORNIA.

Licensed (SBN: 301487), and in good standing. Admitted to practice in the U.S. Central District of California and the U.S. 9

th

Circuit of Appeal. 
EDUCATION
UNIVERSITY OF SOUTHERN CALIFORNIA, SCHOOL OF LAW

Los Angeles, CA  Master of Law (

LL.M.

), May 2014

HULT INTERNATIONAL BUSINESS SCHOOL

Cambridge, MA  Master of Business Administration (

M.B.A.

), December 2005

UNIVERSITY OF BOLOGNA, SCHOOL OF LAW Bologna, Italy  Bachelor of laws (LL.B.), October 2002
Contact for a Consultation